Who Is a Candidate for Teeth Bleaching?
Posted by MONTPELIER FAMILY DENTISTRY on Apr 4 2018, 07:00 AM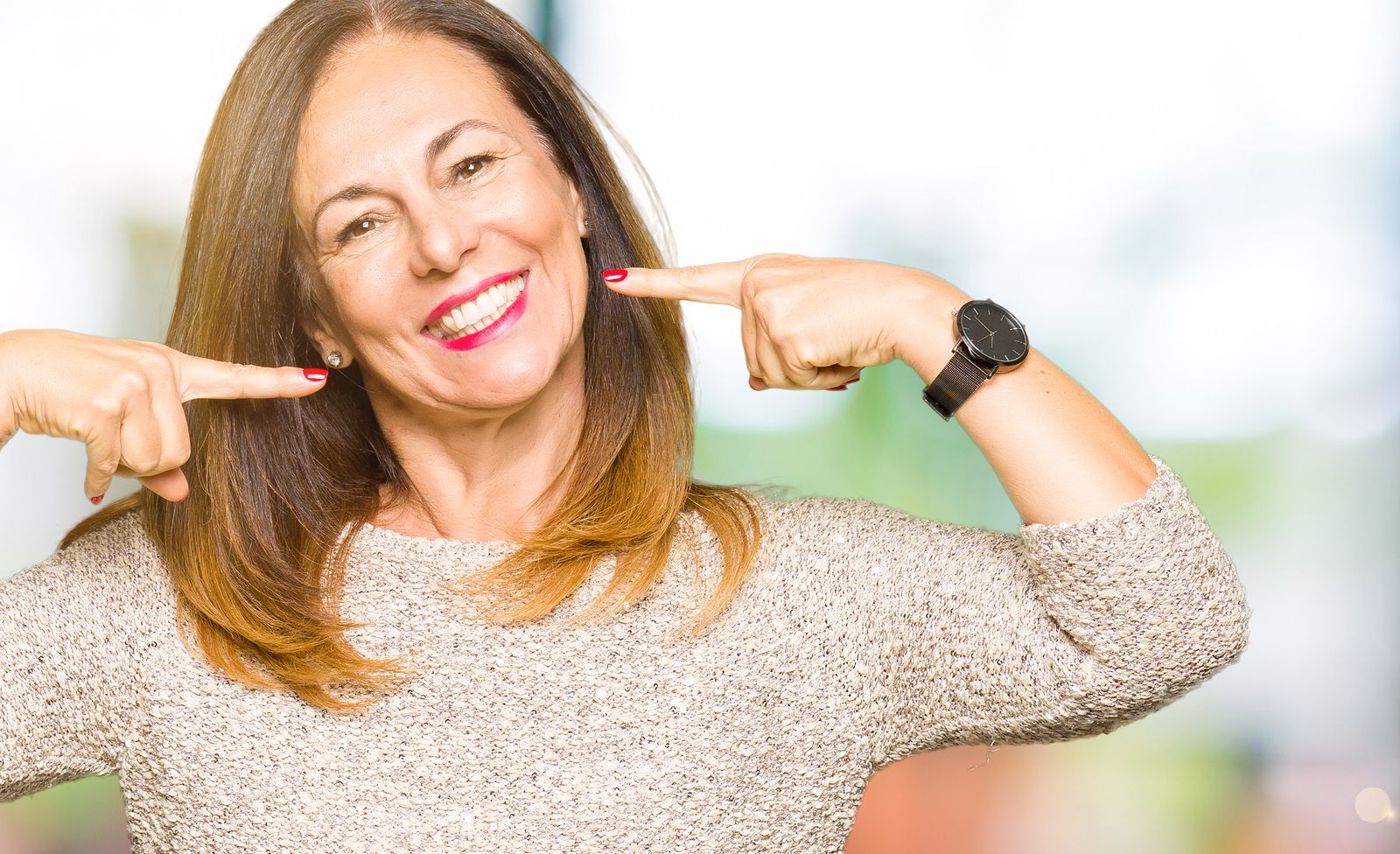 Many people would love to have a whiter smile, but teeth bleaching may not be right for everyone. Although professional teeth whitening methods have proven to be safe and effective for a number of patients, bleaching may cause increased tooth sensitivity or gum irritation for some people. In other cases, teeth bleaching will not work at all.
When is teeth whitening ineffective?
People with yellow or slightly stained teeth usually get great results from teeth bleaching. Bleaching the teeth can improve discoloration from certain foods and drinks, like coffee and red wine, or from smoking. Teeth whitening kits can also improve discoloration that comes with aging, even for stains that lurk beneath the surface of the teeth.
Teeth bleaching becomes less effective when it comes to severe stains or discoloration. People with brown, grey, or purple teeth will not be able to see a difference after applying a whitening solution. Teeth bleaching agents will not work on false teeth, including dentures, veneers, and crowns.
Teeth bleaching procedures
People with healthy teeth who want to whiten their smiles have several options. They can visit a dentist to get professional in-office teeth bleaching. They can also use a professional take-home kit from their dental office, or even opt for store-bought whitening trays or gels.
During a professional whitening, the dentist will clean the teeth and make sure to protect the gums and lips from the bleaching agents. Then, the dentist will apply the whitening solution to the teeth and leave it on for 30 to 60 minutes. The amount of time will depend on the desired shade and the strength of the whitening product. They might use a light or laser to speed up the bleaching process. The dentist will then apply fluoride to prevent sensitivity.
Professional take-home whitening kits promise stronger solutions than those sold in stores. The trays are also custom-fitted to your teeth. Store-bought whitening trays often do not fit well, which can cause the bleaching agent to come into contact with the gums. If the whitening solution stays on the gums for too long, it can cause irritation, burns, and even temporary bleaching of the gum tissue.
Caring for and maintaining bleached teeth
Regardless of which teeth whitening method a patient chooses, the results will only last if they maintain good oral hygiene. Patients should brush their teeth at least twice a day. They should also cut down on any foods that can stain teeth and not consume too many sugary drinks. Regular visits to the dentist are also important when it comes to keeping up a healthy smile.
Is teeth bleaching right for you?
Even if you think you have healthy teeth, be sure to visit your dentist before using a store-bought whitening kit. The dentist will check for any signs of decay and thoroughly clean your teeth to ensure that the solution will be effective. Contact our office today to set up a consultation appointment.
Request an appointment here: https://thelaureldentist.com or call Montpelier Family Dentistry at (301) 605-1132 for an appointment in our Laurel office.