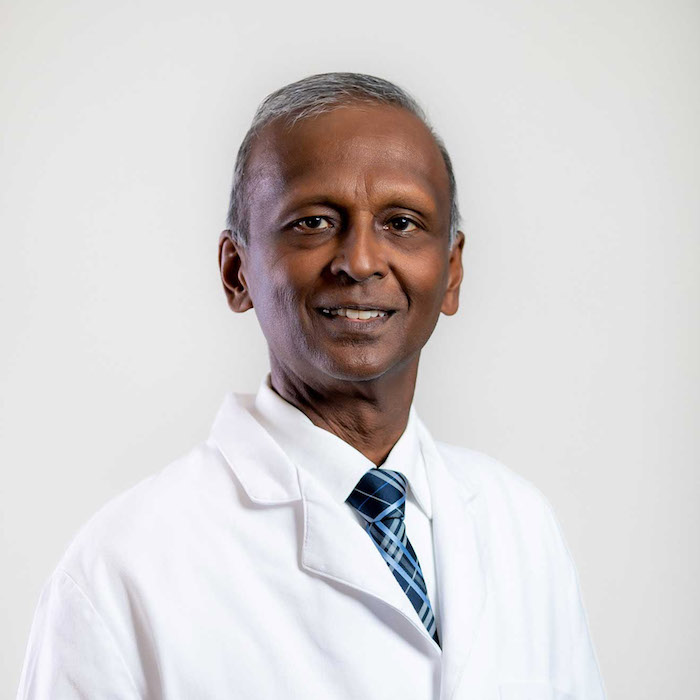 DDS
Dentist
Dr. David Koilpillai was born in India and, as a very young child, came to the United States along with his family. He was raised in Takoma Park, Maryland, where he eventually graduated from Columbia Union College with an undergraduate degree in medical technology. He attended the University of Maryland Dental School and graduated with his Doctor of Dental Surgery degree in 1983. Since then, Dr. Koilpillai has completed hundreds of hours of continuing dental education credits in order to keep up to date on the latest advances in dentistry and dental practice management.
Since 1991, Dr. Koilpillai has been practicing his profession as a highly skilled dentist in Laurel, MD. He enjoys practicing general dentistry because of the variety of procedures and treatment options he can offer. He especially finds it satisfying to help those who have been crippled by their dental condition. He enjoys volunteering his services as a dentist, and his favorite charity work was his trip to an orphanage in Mexico six years ago, where he provided dental services for the children.
Dr. Koilpillai has been married for more than 30 years to his wife, Hannah. They have a daughter who graduated from the University of Maryland Dental School in May 2013. She has joined her father in his practice in Laurel, MD and is excited about working with him. Dr. Koilpillai also enjoys several activities outside his profession, including being active in his church, traveling, photography, riding his motorcycle, spending time outdoors, and gardening.
---