When You Don't Have Time for Braces, Try Dental Veneers from our Laurel Dental Office
Posted by MONTPELIER FAMILY DENTISTRY on Feb 17 2014, 03:58 AM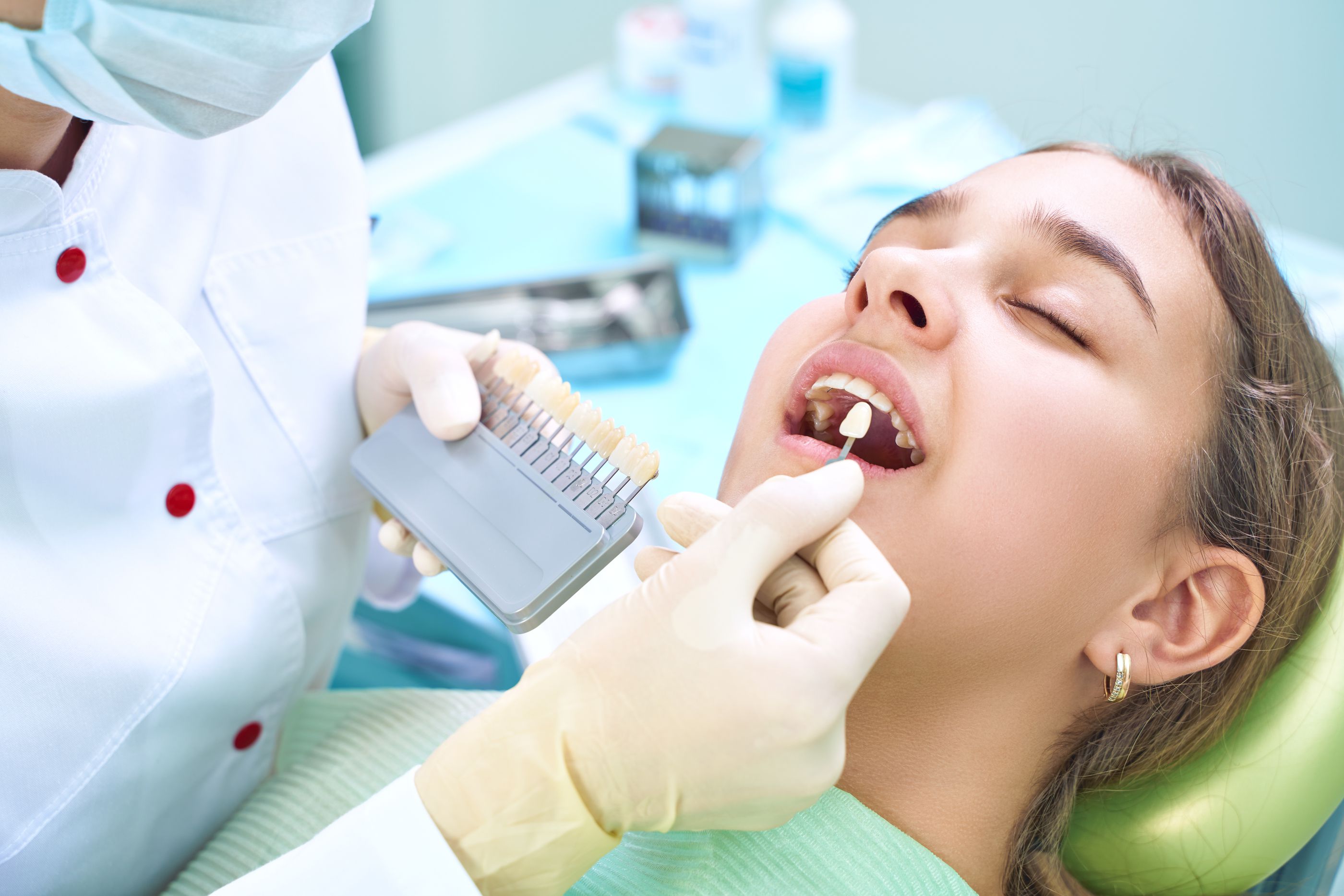 Our Laurel dental office can provide you with dental veneers to completely transform the appearance of your smile. Having a stunning and beautiful smile is at the top of most people's wish list. People who wish for a beautiful smile more than anything else is understandable, considering that surveys of both men and women place a beautiful smile at the top of what makes a person attractive. There have even been studies showing that those with a beautiful smile are more likely to get ahead at work with promotions and even raises over those without a nice smile. Investing in yours can, therefore, be a lucrative endeavor.
If you have gaps between your teeth or you have teeth that are slightly crooked, you may be tempted to get braces. Orthodontics has an excellent reputation for straightening teeth because they work incredibly well. Whether you are 10 or 50 years of age, braces can help give you a beautiful smile. There is only one problem: they take a long time to work. It is common to wear braces for 18 months to two years. As an adult, this may not be the time you want to devote to your smile. Additionally, once the braces come off, you may still have stained teeth that will need to be whitened.
A different and sometimes better option is to have a dentist place dental veneers. Veneers are thin porcelain shells created in a shade of white to match your surrounding teeth, or brighter in order to whiten your smile. They are bonded to the surface of your teeth after those teeth have been prepared. In this way, they essentially replace your enamel, so the only thing you see is the beautifully shaped veneers. Natural-looking yet perfectly beautiful, veneers can give you the smile you have always wanted in only two appointments. This is far faster and more convenient than braces.
Dental veneers can close gaps in between your teeth by making the veneers slightly wider than your natural teeth. With the smallest of adjustments, dental veneers can solve spacing problems beautifully.
Dental veneers can also straighten teeth by shaving off a portion of the enamel and then securing the veneer in such a way as to give your tooth the appearance of being straight. A dental veneer can straighten a tooth, without having to move it or the root.
Dental veneers can change the shape or size of your teeth if they are too large, too small, or unsymmetrical. We can also give your teeth a bright white appearance by covering your stained and yellow teeth with dental veneers. When you smile, you will see brilliance instead of years of coffee-induced stains.
Dental veneers are incredibly versatile and affordable when compared with orthodontics treatment. We can discuss all the things you do not like about your smile during consultation and then let you know how dental veneers can work to correct those challenges. The nice thing about veneers is that you can start the process by having them placed on the most obvious front teeth and then continue to make any other adjustments over time. You can also combine this treatment with teeth whitening or even dental bonding. Our goal is to give you a smile you are proud of, so our Laurel dental office will present you with whatever options are necessary to achieve that objective.