What is the Link Between Diabetes and Oral Health?
Posted by MONTPELIER FAMILY DENTISTRY on May 9 2023, 08:53 PM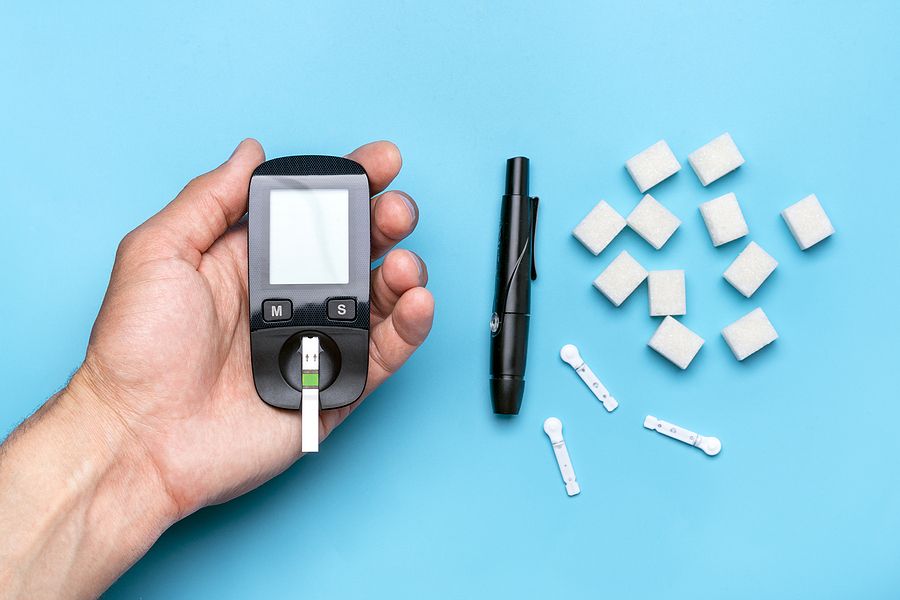 According to the Centers for Disease Control and Prevention (CDC), approximately 30.3 million people live with diabetes in the United States. Diabetes is a chronic disease that occurs when the body is unable to control the amount of sugar in the blood. There are several types of diabetes, but the two most common forms are type 1 and type 2. Type 1 diabetes occurs when the body does not produce enough insulin, a hormone that allows sugar to enter the cells. Type 2 diabetes occurs when the body does not properly use insulin. Diabetes can affect your oral health in several ways. 
How Does Diabetes Affect Oral Health?
People with diabetes are at an increased risk for gum disease. This is because diabetics typically experience dry mouth, which makes it easier for plaque to stick to teeth and erode tooth enamel. In addition, poor blood sugar control can cause problems with circulation in the gums. This makes it more difficult for the body to fight infection and may slow down the healing process. Without appropriate treatment, these complications can ultimately lead to tooth loss and necessitate bone grafts to restore the bone in your jaw. However, good oral hygiene and regular visits to the dentist can help to prevent these issues from occurring in the first place.
For more about the importance of maintaining your oral health for people with diabetes, contact your dentist for more information or to schedule a visit. Your dentist can work with you to develop an at-home brushing and flossing routine that keeps your mouth healthy and clean. They can also let you know how often you should come in for a checkup and cleaning, as well as answer any other questions you may have about diabetes and oral health.
What Symptoms Should Diabetics Watch For?
People with diabetes often experience dry mouth, as high blood sugar results in less saliva being produced in the mouth. A dry mouth also causes bad breath, sore or tender gums, cavities, and plaque buildup. All of these factors can cause gum disease, which is known to worsen diabetes.
Gum disease occurs when bacteria from the mouth enter the bloodstream and causes inflammation throughout the body. In turn, this increases blood glucose levels, causing more bacteria to enter the bloodstream, and the cycle continues.
In fact, patients with diabetes and heart disease are also more likely to suffer from advanced periodontitis, which is a severe form of gum disease that causes tooth loss and bone degeneration. 
How Can People With Diabetes Prevent Dental Problems?
People with diabetes are at a significantly higher risk of oral health issues than people without diabetes. This is due to a combination of factors, including increased blood sugar levels, dry mouth, gum disease, and the inability to heal properly. To help prevent oral health problems, patients with diabetes should maintain a strict dental care routine at home that includes twice-daily brushing and daily flossing. It is also important to get professional teeth cleanings every six months in addition to regular checkups at our Laurel dental office. During your checkup at Montpelier Family Dentistry, we will check for signs of gum disease or tooth decay. If we find a problem, we will recommend the correct treatment.
Please reach out to Montpelier Dentistry in Laurel, MD, to have a consultation with our dentist, Dr. KoilPillai. Please call us at (301) 604-0025 or schedule an online consultation, and we'll guide you further.