What Is All-on-4®?
Posted by MONTPELIER FAMILY DENTISTRY on Sep 14 2017, 10:28 AM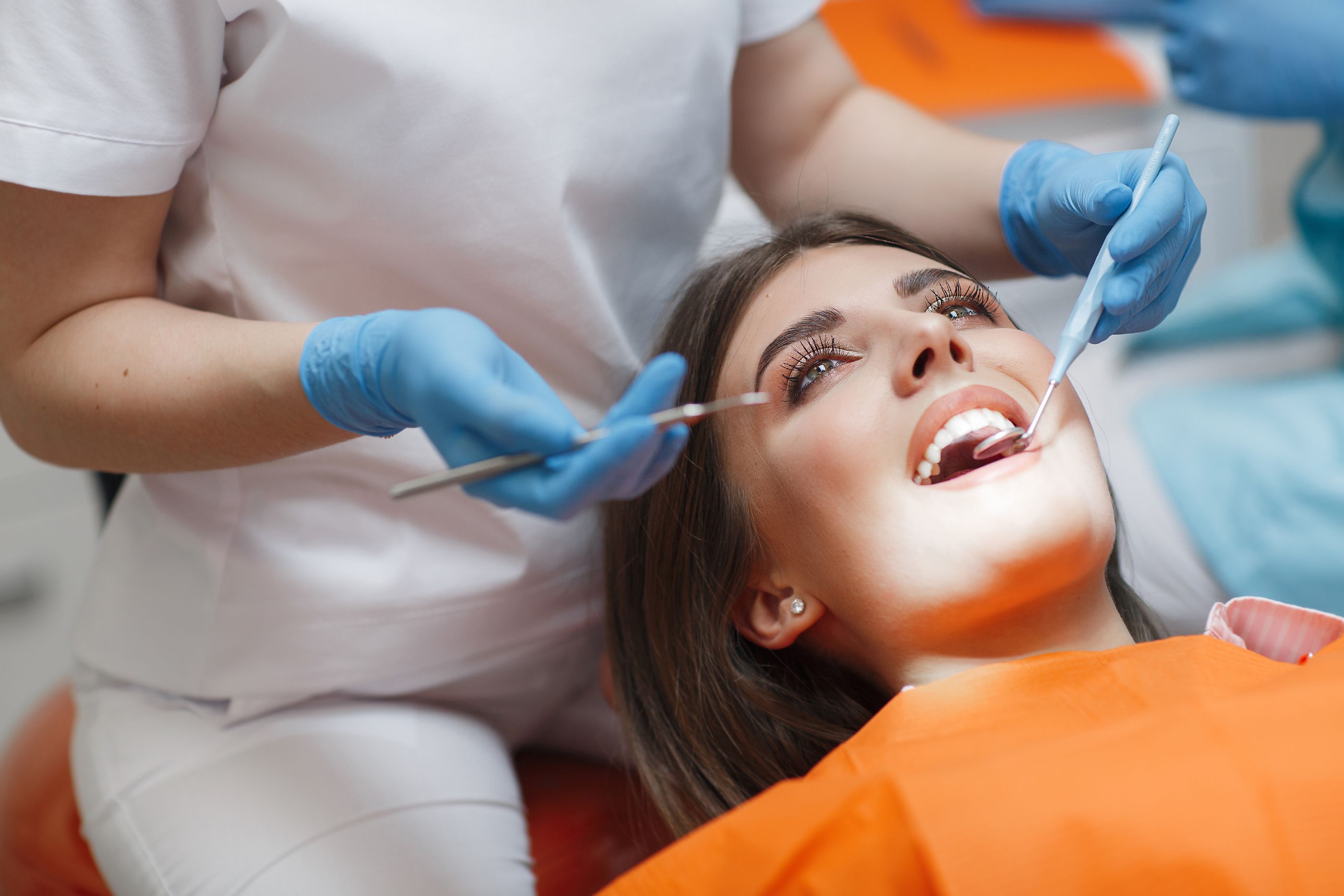 All-on-4® is an elegant, modern solution for modern tooth replacement. Using just four implants in each jaw, the patient can walk out of their appointment with a full new set of teeth. Dental implant technology has come a long way in recent years, and All-on-4 is proof of this progress.
Just 10 years ago, most patients might not have ever heard about All-on-4. Dental implants are one of the most frequently employed tooth-replacement techniques but have a history of only being used as a solution for a single missing tooth. Traditional implants are typically used when a patient is missing one or several teeth, not all teeth.
Implants are titanium screw-like posts that are surgically inserted into the jawbone. These posts support an artificial tooth, usually in the form of a single crown. Other appliances like bridges can also be attached to an implant to create a specific look desired by the patient. In most cases, conventional dental implants can only fill a single space. These are not ideal for someone who is missing most or all teeth.
How All-on-4 works
All-on-4 is changing the face of full smile replacement. This technique has been developed to overcome the limited use of regular implants for those who are missing all teeth. Four titanium posts are precisely placed into the jawbone on the top and four are placed on the bottom.
Titanium is a unique metal in that it has the ability to fuse with living bone, becoming a fixture of the jaw that mimics natural tooth roots. In addition to serving as a durable foundation for your new teeth, the implants will also prevent bone loss in the jaw. When there is bone loss due to disuse, the jaw shrinks, and the face can appear sunken.
There will be an initial consultation before the implants are placed. This examination helps the dentist to determine what treatment plan and healing time will be right for you. The dentist will also be able to identify if you will need any kind of bone grafting to build up bone density to better support the implants.
Once the four posts are inserted into the jawbone, there is a short waiting period of about four to six months while the bone fuses with the posts. A temporary set of teeth will be attached during this time. After the healing period has come to a close, the custom-made bridge (an entire arch of false teeth as one cohesive piece) is permanently attached to the implants. Just like that, you can restore your full smile to its former glory in one appointment.
Am I a good candidate for All-on-4?
Those who are ideal candidates for All-on-4 typically have the following qualities:
Sufficient jawbone density
Good overall health
Excellent oral health (gum disease must be cleared before the surgery)
No other health conditions that negatively affect bone growth
Able to be administered sedation for the surgery
Ready to get started?
All-on-4 is the most permanent, effective solution for full smile replacement in modern dentistry. To find out if the All-on-4 system is right for you, contact us to set up a consultation appointment.
Request an appointment here: https://thelaureldentist.com or call Montpelier Family Dentistry at (301) 605-1132 for an appointment in our Laurel office.