Occlusal guards
Posted by MONTPELIER FAMILY DENTISTRY on Oct 22 2021, 09:02 AM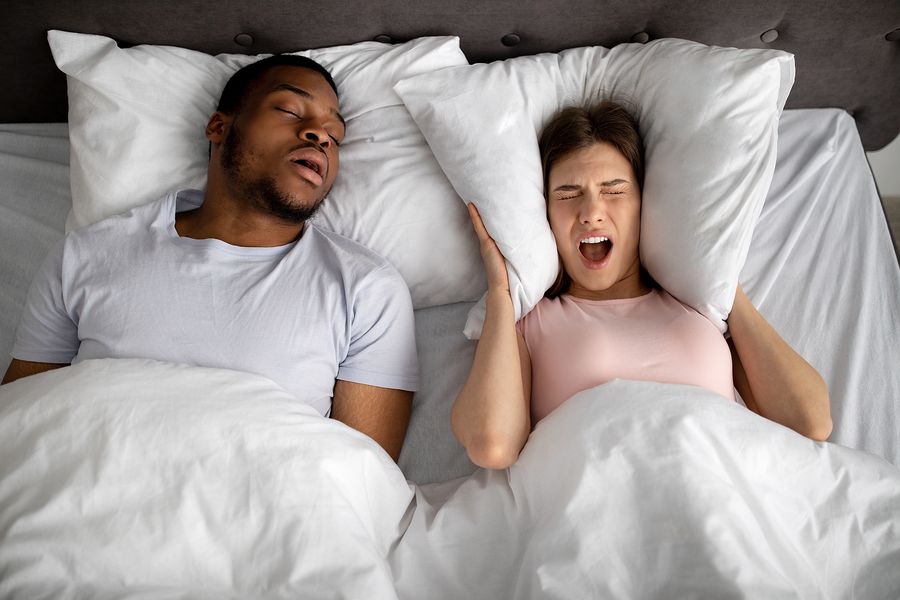 Several research studies show that about 10 to 15 percent of people suffer from bruxism, where they constantly clench and grind their teeth. The majority of them suffer sleeping bruxism, during which they grind their teeth subconsciously while asleep. If not addressed on time, it can trigger many unpleasant side effects such as jaw discomfort, facial pain, worn or damaged teeth, earaches, and headaches.
An occlusal guard is designed to create a barrier and an area of protection between teeth. Often referred to as mouthguards or nightguards, they help reduce grinding and clenching and protect your jaw and teeth from further harm.
Occlusal guards are custom-made by dental professionals to fit a patient's mouth correctly. It is necessary to have an exact customized guard to ease the discomfort of TMJ pain. It is constructed using hybrid acrylic, which is soft on the inside but rigid on the outer and can be worn either on the upper or lower jaw. Occlusal guards prevent discomfort, fatigue, reduce the strain on your jaw, and cracking or breaking of teeth.
Types of Occlusal Guards
Occlusal guards are of three types:
Soft Night Guards
These guards, made of flexible, rubbery materials, are perfect for light to moderate grinders. The soft and flexible material offers a more comfortable fit, but are less wear-resistant than their counterparts.
Hard Night Guards
These durable mouthguards are made from more rigid and firm plastic to resist severe grinding.
Hybrid Night Guards
These dual laminate hybrid night guards have a soft inner layer protected by a more rigid outer layer, making them ideal mouth guards for moderate to heavy grinders.
Who Needs an Occlusal Guard?
You might want to consider the use of an occlusal protector in the following situations:
You wake up feeling tired.
Most of the time, you awake with headaches or toothache.
You are suffering from sleep apnea.
The teeth begin to loosen, or you notice discomfort in your gums. 
You feel soreness in the jaw muscles or suffer from jaw joint pain.
The dentist observes that your teeth were reduced to a flatter surface than expected in a routine dental exam.

How do Occlusal Guards Work?
An occlusal guard creates a cushion between the lower and upper teeth that prevent grinding. It also helps the jaw muscles to relax, relieving tension and decreasing jaw muscle soreness. We recommend wearing your night guard for at least 4-6 weeks to get used to wearing it every night. Occlusal guards:
Encourage healthy sleeping patterns. 
Protect the tooth's surface from further damage. 
Stop the gum recession.
Relieve the jaw.
Protect the jaw from joint issues that may occur over time.
Avoid headaches and earaches.
Please reach out to Montpelier Dentistry in Laurel, MD, to have a consultation with our dentist, Dr. KoilPillai. Please call us at (301) 604-0025 or schedule an online consultation, and we'll guide you further.