How to Tell Whether You're Ready to Make the Invisalign Commitment
Posted by MONTPELIER FAMILY DENTISTRY on Feb 5 2018, 06:08 AM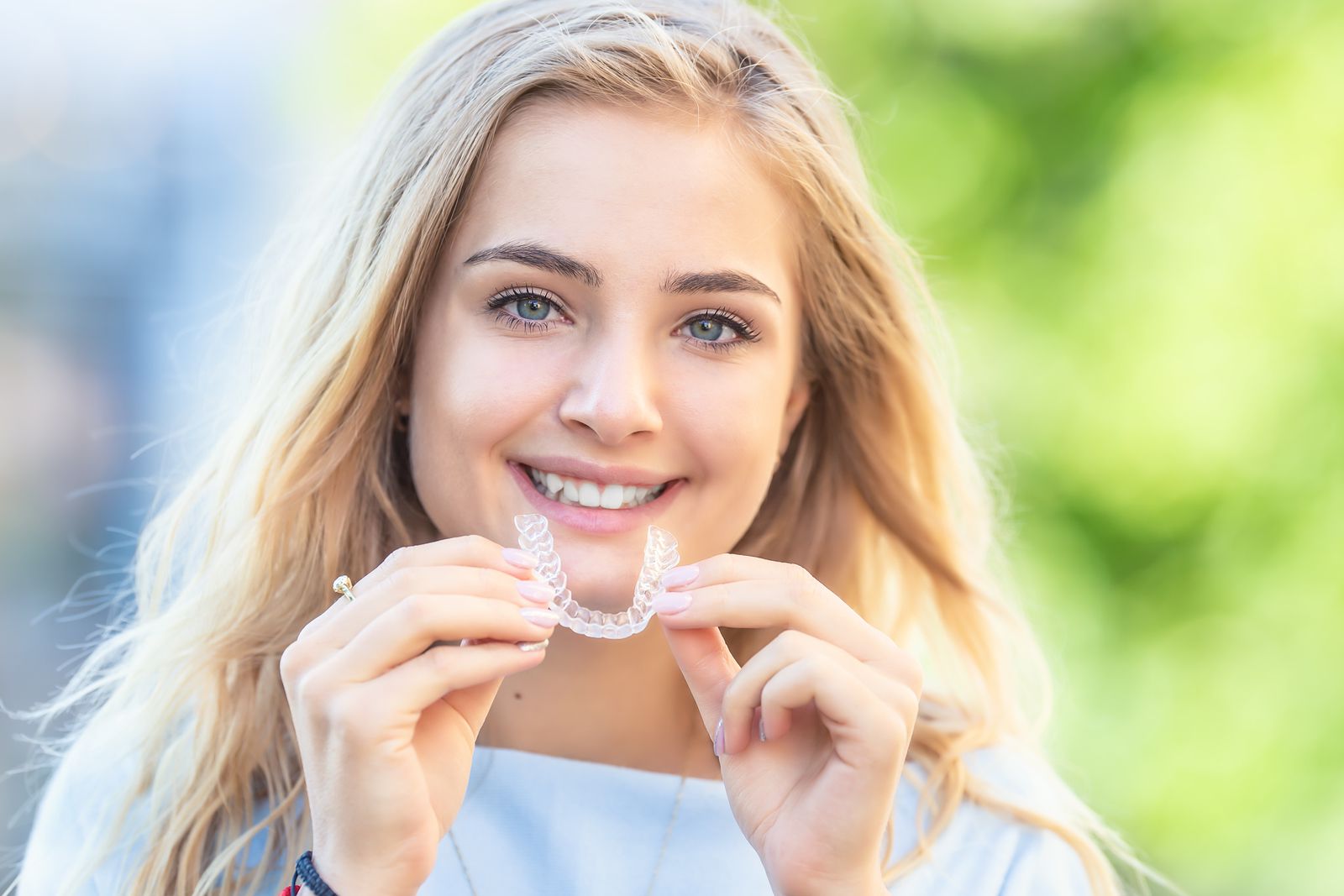 Thinking about getting Invisalign? If you have misaligned teeth, then you could have them straightened with an orthodontic device such as Invisalign. Invisalign is a set of custom-made aligners that are worn on the teeth to move them to their proper position. The aligners are generated by a computer using the impression of the teeth taken by the dentist to ensure an accurate fit.
How to know you are ready for Invisalign
Patients who have minor to moderate alignment problems that affect the appearance and function of their teeth can opt for Invisalign for correction. The aligners straighten the teeth as braces would, but without the metal brackets and wires. Invisalign is useful for correcting issues such as overbite, underbite, open bite, gapped teeth, and crossbite.
The dentist will evaluate the patient's teeth to determine if additional treatments will be needed or if Invisalign will be effective. Severe cases of dental misalignment cannot be fixed with Invisalign; the patient will need to opt for other options, such as braces. However, if the teeth are only slightly misaligned, then Invisalign is a great choice, as long there has not been a disqualifying dental procedure.
The following is a list of ways to tell whether a person is ready for Invisalign treatment.
Discreet orthodontic treatment
Many adults are not comfortable showing their braces because the appearance of the brackets and wires can be embarrassing. Invisalign is a better option for adults who could not straighten their teeth in their teenage years. Traditional metal braces are conspicuous from a distance and may affect social interactions. Invisalign is discreet and barely visible to people, thus allowing the patient to undergo orthodontic treatment without anyone noticing.
Need spare time for other things
Patients who like maintaining a routine may be uncomfortable with spending a few extra minutes cleaning their teeth than usual. Invisalign trays are removable and easy to clean. They also allow the patient to clean their teeth like they usually would.
Need quick results
Time is one of the major determinants of a person's decision or indecision. Invisalign only takes about 12 to 18 months, compared to the two to three years required for traditional metal braces. Although the treatment time typically depends on the severity of the issue, patients must be ready to commit to wearing the aligners for at least 22 hours daily for a year to ensure proper teeth straightening. The patient will also need to visit the dentist's office every two weeks to get a new set of trays.
Final note
Invisalign may seem like an easy treatment, but achieving a straight and beautiful smile requires a commitment of time, money, and effort. Patients must be ready to commit to the procedure and its requirements to ensure optimal results. Aside from the usual consultation and examination to determine a person's eligibility for Invisalign, the dentist will need to see the patient every month to ensure the treatment is proceeding according to plan. Ensure you make the decision only when you have all the information you need about the procedure.
Request an appointment here: https://thelaureldentist.com or call Montpelier Family Dentistry at (301) 605-1132 for an appointment in our Laurel office.