How Do I Get Rid Of Bad Breath?
Posted by Montpelier Dentistry on Apr 11 2023, 03:13 AM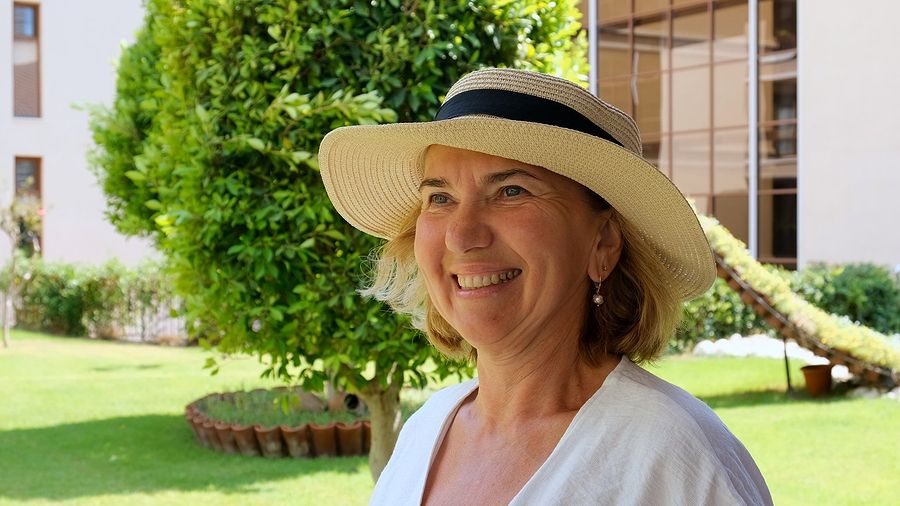 Bad breath, also called halitosis, is generally caused by poor oral hygiene. It can also be caused by dry mouth, certain foods, poor dieting, tobacco use, dry mouth, gum disease, and dental problems. Here are a few helpful tips to ease bad breath.
Brush your teeth and tongue regularly
Good oral hygiene habits help get rid of bad breath and prevent tooth decay. Brushing twice a day for two minutes each time is the best way to remove plaque from teeth. You should also brush your tongue to freshen your breath. Bacteria on your tongue can cause bad breath, so it's important to ensure that your tongue is brushed too. Flossing is also vital to dental health because it removes bacteria and food particles between teeth and below the gum line that can lead to gum disease. Your dentist may recommend using a fluoride mouth rinse to help fight bacteria that cause tooth decay, chewing gum to increase saliva flow, and using an electric toothbrush to remove more plaque.
A toothbrush that is in good condition is also important. The bristles should be soft enough to prevent damage to the tooth enamel but firm enough to clean and remove plaque effectively. In general, replace your toothbrush every three to four months or sooner if the bristles are frayed. If you notice bleeding when you brush your teeth, your gums may be inflamed, and you should visit your dentist as soon as possible.
Floss daily
The bacteria that cause bad breath thrive on the surface of our teeth, especially around and in between the teeth. When you don't floss after eating, plaque stays in place to irritate your gums and cause odor-causing bacteria to grow. Properly cleaning your teeth and mouth will help get rid of bad breath and its cause. Make sure to floss at least once per day. Consider interdental brushes or floss picks if traditional floss is difficult for you to use. If you have trouble flossing, talk to your dentist about other possible options that might be better for you. Your dentist can also recommend special mouthwashes that are designed to kill odor-causing bacteria. 
Brush your dentures or dental appliances
Patients who wear removable dentures or dental appliances should clean them regularly. Plaque and tartar can build up on dentures just like they can on teeth. When plaque and tartar buildup on the gum line, it can cause irritation that leads to bad breath and inflammation of the gums, which increases the risk of gum disease. Wearing dentures that are not cleaned properly can also cause sore spots and lead to infection in the soft tissues of the mouth. While patients should always follow the advice of their dentists on how to care best for their dentures or dental appliances, there are a few tips to keep in mind when it comes to cleaning dentures at home.
Soak your dentures in water or a denture-denture cleaner to dislodge food particles and other debris from the appliance.
Use a soft-bristled brush to clean dentures daily to remove bacteria and debris from the surfaces.
Rinse dentures thoroughly with cool, clean water before putting them back in their mouth. This can help remove excess toothpaste, prevent water stains, and prevent the growth of bacteria and fungus.
Prevent dry mouth
One of the most common causes of bad breath is dry mouth. Saliva helps wash away food particles and bacteria in your mouth, which can help improve your oral health and prevent bad breath. Certain medical conditions can lead to dry mouth. Talk to your dentist if you experience chronic dry mouth. He or she can recommend products that can help with this problem, like sugar-free gum or mouthwash that can prevent cavities and reduce bad odors.
Adjust your diet
What you eat directly affects your oral health! Some food and drinks can stain teeth, while others can increase your risk of tooth decay and gum disease. Limit sugary foods and beverages such as soda, candy, fruit juice, and sports drinks. These foods and drinks can cause plaque buildup that leads to cavities and other problems. Drink water instead to wash away food and sugar from your mouth. Try to avoid smoking and other tobacco products as well, as these can lead to oral cancers, gum recession, and stained teeth. 
Please reach out to Montpelier Dentistry in Laurel, MD, to have a consultation with our dentist, Dr. KoilPillai. Please call us at (301) 604-0025 or schedule an online consultation, and we'll guide you further.