Getting a Dental Implant Restoration
Posted by MONTPELIER FAMILY DENTISTRY on Apr 2 2017, 09:56 PM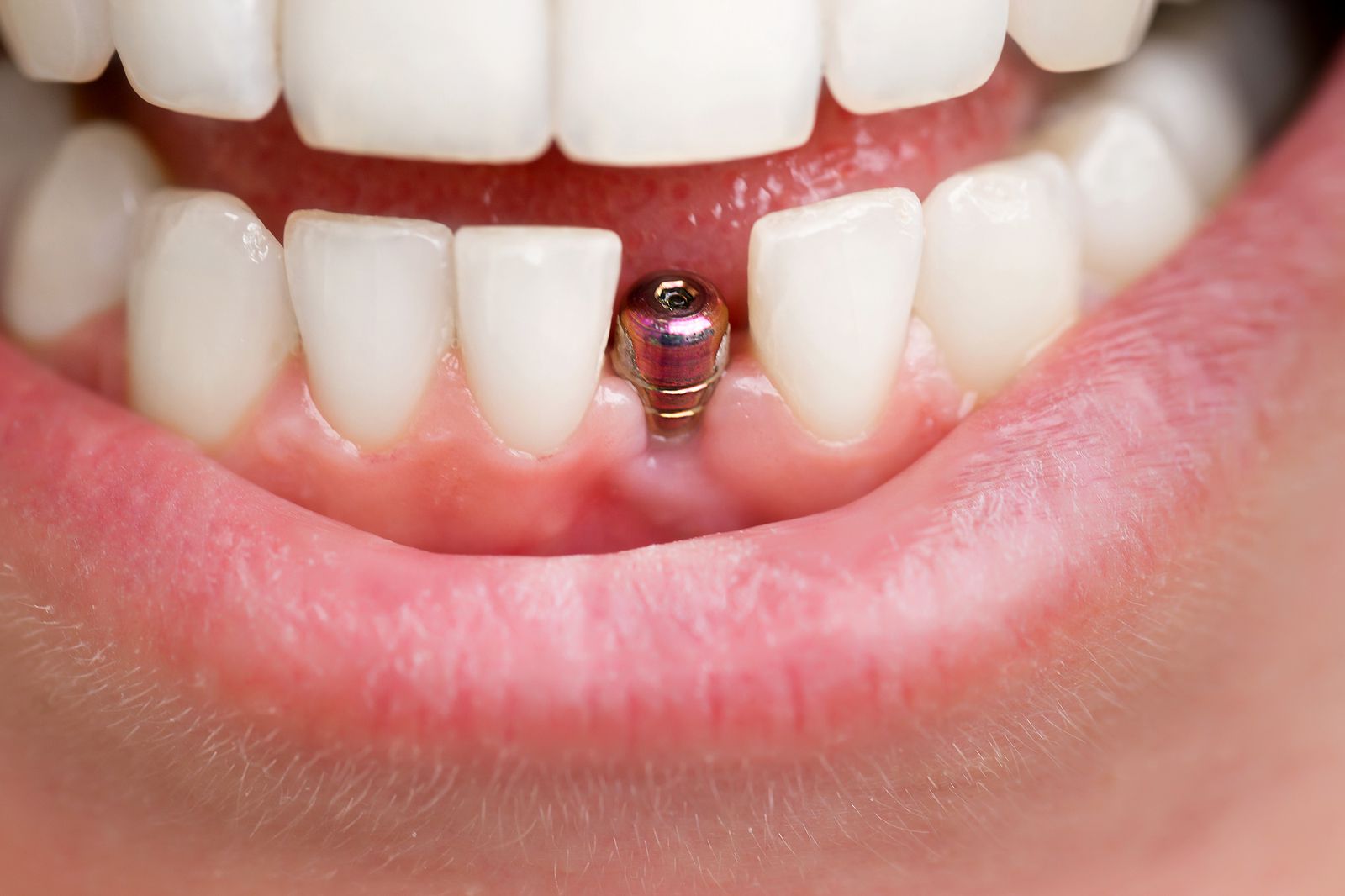 Dental implants have grown in popularity recently as they are now a great alternative method for restoring teeth that are missing or severely decayed. People regularly experience decay to the point that restoration is needed and dental implants are a great way to achieve this.
In this article, we will go over how a dental implant restoration procedure works. Being aware of what dental implants are and how they can help someone achieve restoration can be beneficial for anyone who is missing teeth. 
Dental implant restoration
What are dental implants?
Dental implants are surgical components that are shaped like screws. Their purpose is to act as an artificial tooth structure to support an artificial tooth when one's original tooth is missing or severely decayed. The dental implant will bond with a person's jawbone naturally so that the artificial tooth can be placed later.
How is restoration achieved?
Restoration is achieved through the use of the dental implant as it will replace the missing tooth structure that once existed. Once the structure of the tooth is set (dental implant), it will take some time for the implant to naturally fuse with the jawbone.
Once the implant is bonded, the dentist can place an artificial tooth. The artificial tooth maybe a denture or dental crown that will attach to the dental implant which will allow for restoration. Once the implant and artificial tooth appliance are attached, a person will be well on their way to naturally chewing and confidently smiling again.
The implant process
A dentist will remove any decayed parts of a tooth so that the dental implant can be placed. Damaged teeth can only reach restoration if the decayed areas have been removed. Upon removal of decay, the dentist will then place the implant within the jawbone.
Pain medications will likely be prescribed so that a patient feels minimal discomfort. It's important that the person takes special care of their healing wound after the surgery in order for the implant to bond naturally and healthily so that the artificial tooth can be placed later.
It's important to understand that dental restoration does require a long process. The jawbone must heal with the implant so that the crown or dentures can be placed and this often takes a few months to happen. People considering dental implants must have patience and trust their dentists in order to get the best results possible.
Dental implant restoration is an involved procedure that allows a person to get back to normal. They'll likely be able to eat naturally and smile proudly again without any trouble. It is always a good idea to talk with a dental professional about implant restoration as they can help you achieve restoration.
If you have questions about dental implant restoration then reach out to our office today so that we can help you. Our trained professionals can walk you through the procedure and advise you on things that are important to know. Give us a call or stop by today!
Request an appointment here: https://thelaureldentist.com or call Montpelier Family Dentistry at (301) 605-1132 for an appointment in our Laurel office.