Everything You Should Know About All-On-4®
Posted by MONTPELIER FAMILY DENTISTRY on Feb 12 2018, 06:17 AM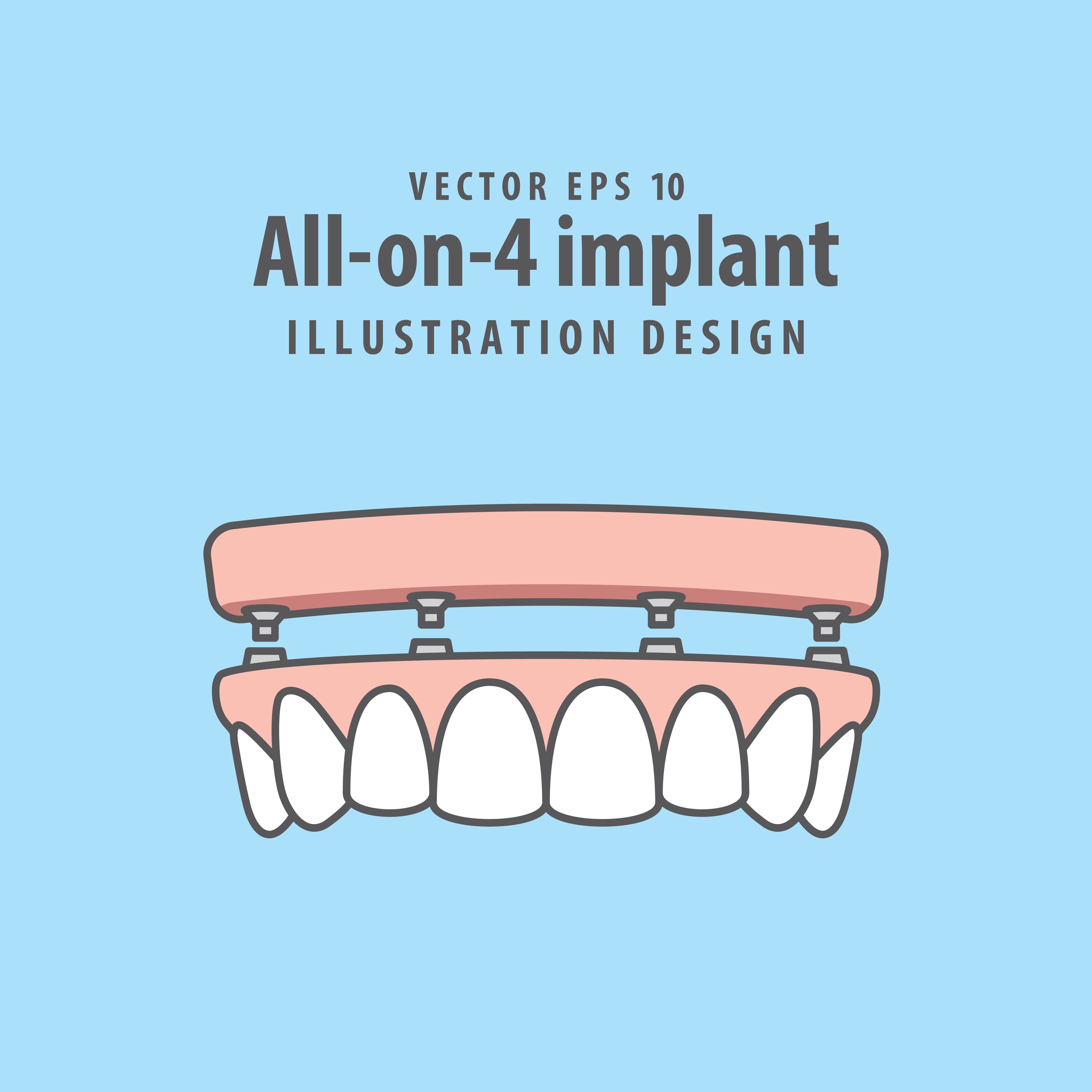 Learning about your denture options includes learning about All-on-4 dentures. When you are experiencing substantial tooth loss, it is essential for you to find a tooth-replacement option. Missing teeth, even just one tooth, does not support your good oral health. One of the more popular choices for dental patients living with severe tooth loss is implant-supported dentures.
What is the All-on-4 system?
Wondering why the All-On-4 process for replacing missing teeth is so popular? Because these dentures are held securely in place by four strategically placed dental implants. Many people who are looking into their denture choices are wanting to understand what options are available to them besides conventional dentures. They want a denture choice that does not move around once placed in their mouth, have the possibility of falling out of their mouth or one that prevents them from eating certain foods. When All-on-4 dentures are chosen, they do not have to worry about these common denture problems.
The All-on-4 process
Since the dentures are held in place using four dental implants, the patient needs to undergo dental surgery to place the implants. A dental professional will make a small incision in the gums so they can insert an implant into the jawbone. It will take the implant a few months to completely fuse to the jawbone, which supports good jawbone health as the jawbone is once again being stimulated.
Once the implant has healed, another surgical process is required to attach the abutment to the implant. This abutment is what holds the new false tooth in place. Once the abutment heals and the false tooth is placed, the process has been completed.
Who is considered a good candidate for All-on-4?
While anyone who is missing multiple teeth is encouraged to learn more about All-on-4, only those who meet certain criteria will be approved to undergo the process. A good candidate needs to be free of any periodontal disease. If any oral health problems are present, it is possible for these problems to first be addressed so that the candidate can proceed with the process. They must have a sufficient amount of jawbone. If they do not, it is possible for them to undergo a surgical bone graft.
A good candidate must also make a commitment to taking proper care of their oral health. This includes following a daily oral health routine as well as not smoking and avoiding drinking too much alcohol.
Is All-on-4 the right choice for you?
While it does take longer for you to get your All-on-4 dentures, the time spent is well worth the end result. Implant-supported dentures stay securely in their place, which means you do not have to be concerned about your dentures moving around or even falling out of your mouth. You also do not have to avoid eating certain foods when making this denture choice, so you do not have to change your eating habits. Ready to make your first consultation appointment for more information?
Request an appointment here: https://thelaureldentist.com or call Montpelier Family Dentistry at (301) 605-1132 for an appointment in our Laurel office.