Bad Habits That Can Damage Your Teeth And Decline Oral Health
Posted by David Koilpillai on Dec 13 2022, 10:34 PM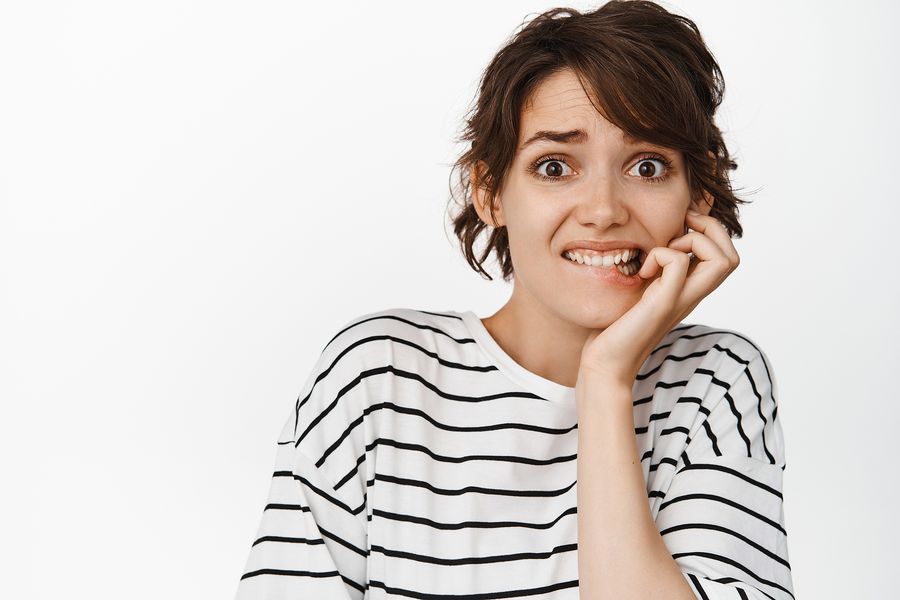 Oral health is very important. Healthy teeth not only give us a great smile but also prevent us from many dental problems. If we take care of our teeth, we are less likely to face dental problems. Here are some habits that can harm our oral health.
Nail biting is a hard habit to break, but your teeth will thank you! While you may not be aware of the damage nail biting can cause, here are a few reasons to stop:
It can fracture your teeth. Repeatedly gnawing on your fingernails can weaken your enamel and may cause cracks and chips to form in your teeth, which can increase your risk for tooth decay.
It can lead to painful infections of the soft tissues in your mouth. In addition to damaging your teeth from repeated nibbling, you could suffer from an infection of the soft tissues inside your mouth. Your mouth is home to all sorts of bacteria that don't always stay inside the mouth. If you bite your nails, you're transferring these bacteria to your hands and then to your mouth, where they can wreak havoc on your gums and other tissues.
It can affect your jaw. Some people who repeatedly gnaw on their nails can develop T.M.J. disorder or TMD. 
To prevent these damages, it is important to stop this habit.
The oral damage done by tobacco and cigarettes is vast. Smokers are more likely to develop oral cancer, gum disease, tooth loss, cavities, bad breath, stains on teeth, and more. Tar and other chemicals in cigarettes weaken the enamel of your teeth, which leads to yellowed teeth and a darker smile over time. Smoking also affects gum tissues, leading to gum recession and inflammation. Additionally, smoking increases your risk for tooth discoloration, tooth decay, receding gums, and mouth sores. All of these issues can have a huge effect on your oral health and appearance. That's why quitting cigarettes is essential if you want to keep a healthy smile. Failing to quit smoking can lead to serious oral health consequences, including oral cancer and periodontitis. If your gums are red, swollen, or bleed easily when you brush or floss, see your dentist right away. You may be suffering from gingivitis, an early stage of periodontal disease, which can become worse if left untreated. For more information, contact our dentist today!
Brushing Teeth Aggressively
Tooth enamel is the strongest substance in the human body and is designed to be durable yet also susceptible to damage. Brushing the teeth too vigorously can lead to abrasions on the surface of tooth enamel or the removal of the protective minerals that harden and protect the surface. When these defects occur, the softer underlying layer of the tooth is exposed and becomes more susceptible to decay.
It's important that you brush your teeth gently and carefully with a soft-bristled brush and that you replace your toothbrush every three to four months or at least whenever the bristles are worn. Use a toothbrush with extra-soft bristles to avoid damaging your sensitive gums and teeth.
By being careful and gentle when brushing your teeth, you can preserve your tooth enamel for many years and avoid painful gum recession and tooth decay.
At our office, we are always happy to show you the best techniques to use when brushing your teeth so that you can protect your smile from harm! To learn more, schedule a consultation by calling our office today.
Teeth grinding is a medical condition known as bruxism. People who grind their teeth do so involuntarily and subconsciously during sleep. The grinding itself puts pressure on the teeth and can cause them to become worn over time. Eventually, this can result in jaw pain and other issues. Bruxism has also been linked to other sleep disorders, such as snoring and sleep apnea. When a patient suffers from bruxism, the dentist will likely suggest wearing a custom night guard while sleeping. The night guard fits comfortably over the teeth and protects them from damage at night. In addition to protecting the patient's teeth from the effects of bruxism, the night guard also protects their gums from the damage caused by clenching the jaw and grinding the teeth. Custom guards are often preferred to store-bought ones because they are more comfortable.
Biting nails or chewing on pens and pencils is a common bad habit. Some people also use their teeth to open packages or cut things. However, most people aren't aware that they risk damaging their teeth if they use their teeth this way. There are several problems with using your teeth in this way. First, you could chip a tooth. Additionally, the enamel can break down, making your smile unattractive. If you bite your nails or use items out of your mouth to nibble on, take a moment to think about the damage you're doing. Try to stop this habit as soon as possible!
Not Visiting the Dentist Regularly
Many people put off their trips to the dentist until they have a problem that can't be ignored. Even if you're one of those people who only go to the dentist when you have a problem, going once every six months is still recommended. Why? For starters, preventive dental care is the best way to avoid serious oral health problems in the future. In some cases, regular visits could help stave off cavities entirely. If there's a problem, it's more expensive to fix it later rather than now, so it's best to play it safe! Plus, the more you visit the dentist's office, the more you'll become familiar with the environment and the staff, making them feel more comfortable to visit in the future. 
Please reach out to Montpelier Dentistry in Laurel, MD, to have a consultation with our dentist, Dr. KoilPillai. Please call us at (301) 604-0025 or schedule an online consultation, and we'll guide you further.