Are Dental Veneers Permanent?
Posted by MONTPELIER FAMILY DENTISTRY on Sep 4 2014, 01:21 AM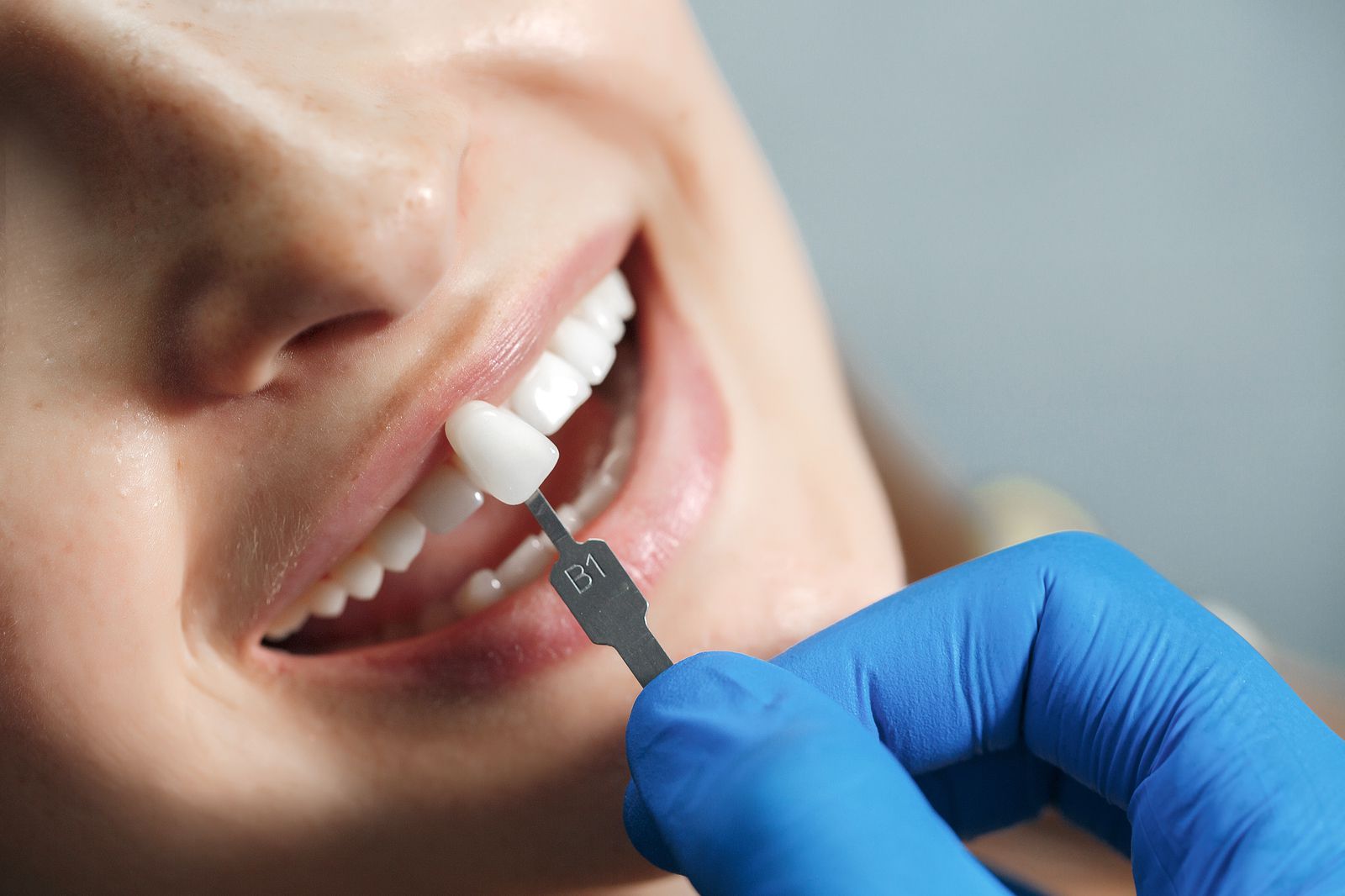 Yes, veneers are permanent. Dental veneers are very popular these days as they are one of the top dental treatments used when someone wants to improve their smile. If you have been thinking about improving your smile and would like to know if this is an option for you, making a consultation appointment with a professional dentist will give you all of the information you need to make the right choice for you. Because this particular type of dental treatment is indeed permanent, it is important to follow the dentist's instructions carefully for the best cosmetic results.
Need a little more information on whether or not dental veneers are a good choice for you? Contacting us now for more information is your first step to your new improved smile!
Why veneers?
Why do so many dentists recommend using dental veneers? Because they are a natural-looking, permanent tooth repair option that can often be done in only two dental visits. They do not require any special care and should be treated like the rest of the natural teeth. Although, fluoridated toothpaste and using a soft bristle toothbrush is recommended.
What exactly are veneers?
They are super thin 'shells' that the dentist will carefully construct so that they are able to fit them perfectly over a tooth that has already been prepared for veneer attachment. Most are made using porcelain, which is very strong and stain-resistant.
Two-day process
The process involves the dentist first taking impressions of the teeth, as well as photographs in order to make sure the end result is as natural looking as possible. After numbing the patient, they will gently etch the tooth in order to prepare it for the veneer attachment. Upon returning for the second appointment the dentist will attach the veneer to the tooth, making sure any and all necessary adjustments are made that support the best-looking smile.
Hard food = use caution
Eating with veneers should be done with caution, especially in the beginning. Eating hard foods can damage them, making it necessary to be very aware when eating any type of hard food. This can include things like hard candy, peanuts, and even crunchy vegetables.
This particular cosmetic treatment is one that is not considered to be invasive making it a great option for most dental patients.
Got questions?
We request that you contact us with any questions you have regarding veneers. They are indeed a permanent dental treatment and for that reason anyone who is interested in getting dental veneers should fully understand exactly what is involved. Whether you are in need of improving your smile or simply want to enhance your overall smile, this smile improvement option is definitely worth looking further into.
Thinking about what you can do to improve your smile? Call us now for more information on how veneers can help you get the smile you have always wanted.