After Invisalign: How Many Hours a Day Will I Need to Wear a Retainer?
Posted by MONTPELIER FAMILY DENTISTRY on Jul 5 2017, 09:36 PM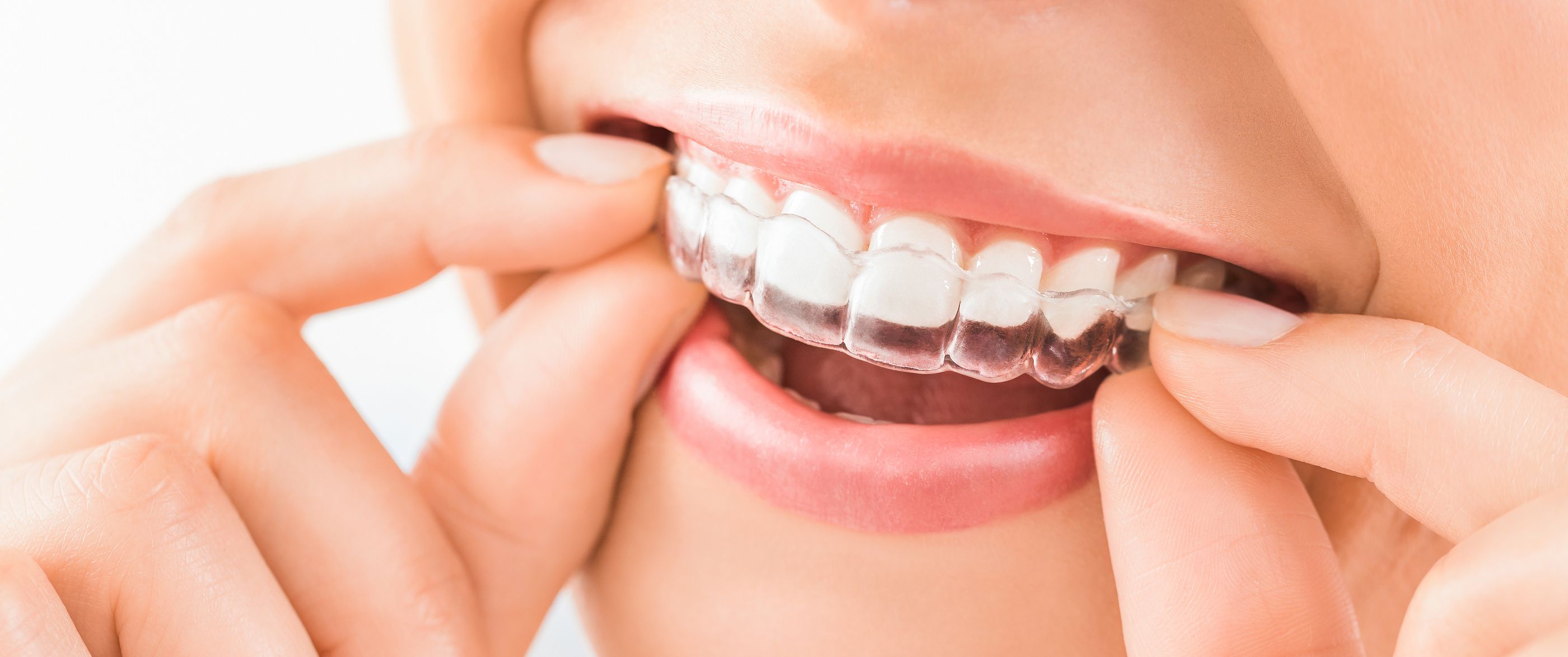 You are on your last set of Invisalign teeth trays, and you are excited. Your teeth look great, and you only have a few days left before you take off your aligners for the last time. You would be even more excited if you did not have to swap your Invisalign for a retainer. If you are asking yourself when it will all end, the answer is 'soon enough.' You just have to do one last thing. That thing is to wear a retainer for a while, but not forever. You are probably asking yourself why you need to wear a retainer at all.
Why a patient needs a retainer after orthodontic treatment
Treatments that straighten the teeth work because the jawbone can be adjusted and the teeth along with it. However, newly straightened teeth still 'remember' how they used to be. If they are left to their own devices, they will start to shift back to their old, familiar positions. That is where a retainer comes in. When worn, a retainer holds the teeth in their new position. By holding them in place, the retainer prevents the teeth from reverting to undesirable positions.
When a person wears a retainer, they train their newly straightened teeth to remain in their new alignment. The retainer gives the teeth the time they need to 'cure,' like a pole that needs support until the cement that holds it dries.
Wearing a retainer immediately after Invisalign
When the Invisalign comes off for the last time, the teeth will be straight. But they will also want to go back to the way they were before. The connective tissue that holds the tooth to the jaw is still very elastic at this stage, and all it wants to do is snap back to its original state.
This is why a person will have to wear their retainer for around 22 hours a day in the days and weeks after Invisalign. They will have to wear the retainer on a nearly full-time basis for around six months. This number is not fixed. For some people, this period will be longer than six months. For others, it will be shorter. It will all depend on a patient's unique situation.
Wearing a retainer in the months after Invisalign
After a couple of months of wearing a retainer for 22 hours a day, the person's teeth will finally get used to their new alignment. The orthodontist will now direct the patient to only wear their retainer when going to bed.  Depending on the individual, the orthodontist will tell the patient to wear a retainer at night for anywhere between a few weeks to a few months.
In the long term
There is a rule of thumb concerning retainers and orthodontic treatments that straighten teeth: A retainer should be worn for at least as long as the duration of the orthodontic treatment. Some orthodontists go a step further. They advise a patient to keep wearing their retainer a couple of nights every week. This protects the patient's investment by preventing stubborn teeth from trying to shift away from their desired alignment.
At our practice, we have orthodontists who specialize in Invisalign treatments. They can advise you on the best way to correct your teeth alignment issues and how to take care of them in the long term. Get in touch with us and have all your questions answered.
Request an appointment here: https://thelaureldentist.com or call Montpelier Family Dentistry at (301) 605-1132 for an appointment in our Laurel office.