7 Tips to Prepare for Successful Dental Implant Surgery
Posted by MONTPELIER FAMILY DENTISTRY on Aug 16 2017, 10:34 AM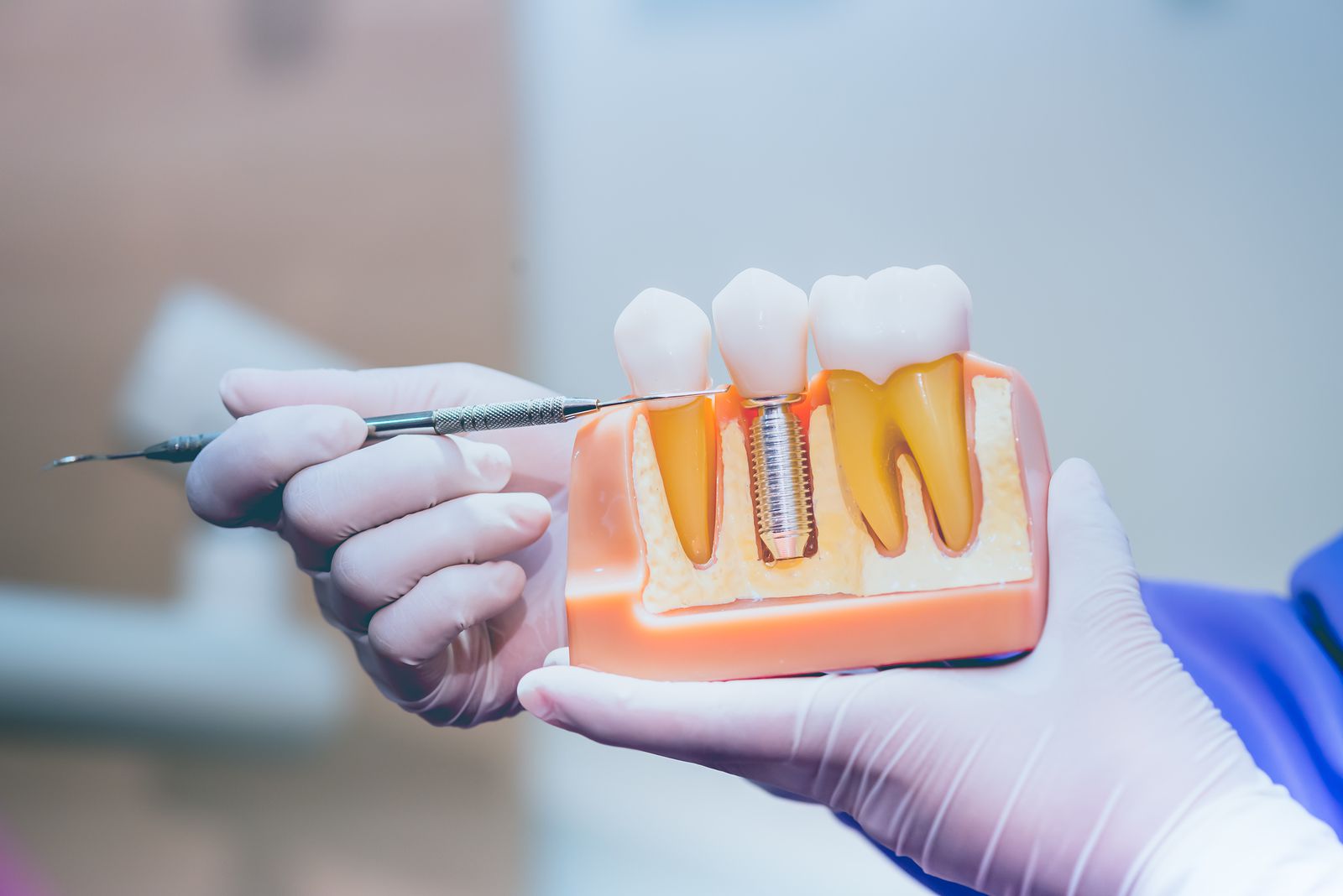 Dental implant surgery is recommended for people who are missing one or more teeth and want a permanent and functional replacement. Whatever the cause of the loss — injuries or infection — dental implants can fill the gaps left by the lost teeth and prevent dental complications.
To ensure a successful procedure, you can take certain steps as part of your preparation.
Important tips every patient needs to know about dental implant surgery
Prepare soft meals
Before you go for surgery, you need to buy or prepare soft foods, such as smoothies, pasta, and soups and store them in the refrigerator. Your gums will be slightly sore a few days after the procedure, and you will not be able to consume hard foods like nuts or raw vegetables. Processing fruits into juices is an excellent way to get the benefits of fruits and vegetables. Nutritional shakes can also provide the dietary requirements of your body during this period.
Take a trip to the local store, and grab your favorite non-sugary drinks to supplement the limited dietary choices. Also, try to avoid any acidic or spicy food.
Make proper arrangements
Try not to plan any important or strenuous event until a week after the implant surgery. The first few days after the operation will be dedicated to resting adequately and caring for your oral cavity. While some patients are able to return to their normal routine after three days, you should err on the side of caution and avoid any hectic schedule after the surgery.
Fast
If you will be placed under sedation, your doctor will inform you to stay away from foods or drinks at least four to 12 hours before the surgery. You should consult the oral surgeon for specific instructions regarding the fasting period.
Secure a ride home
Most dental offices will require that you come for the procedure accompanied by a responsible adult. Plan for your journey back home, especially if you will be sedated for the procedure.
Confirm medications and supplements
Confirm with your dentist to know which drugs and supplements are safe for use before the procedure. This is important if you take blood thinners. Quit using aspirin, vitamin C, and omega-3 fish oils before your appointed surgery date. Follow your doctor's recommendations.
Get comfortable
Before you go for your appointment, remove any makeup and put on loose-fitting and comfortable clothing.
Sleep well
Ensure that you get enough rest the night before the surgery. That way, you will have sufficient energy to recover quickly after the procedure.
In conclusion, oral hygiene is important
To ensure a successful dental implant surgery, you need to keep your oral hygiene routine at its best. Slacking on dental care can cause infection and slow the rate of healing. It may also cause the dental implant to fail prematurely. By following the steps listed above, you will be fully prepared for your procedure. Also, remember to follow all post-surgery rules given by the dentist.
Request an appointment here: https://thelaureldentist.com or call Montpelier Family Dentistry at (301) 605-1132 for an appointment in our Laurel office.