Pros and Cons of Teeth Bleaching
Posted by MONTPELIER FAMILY DENTISTRY on Nov 15 2018, 05:13 AM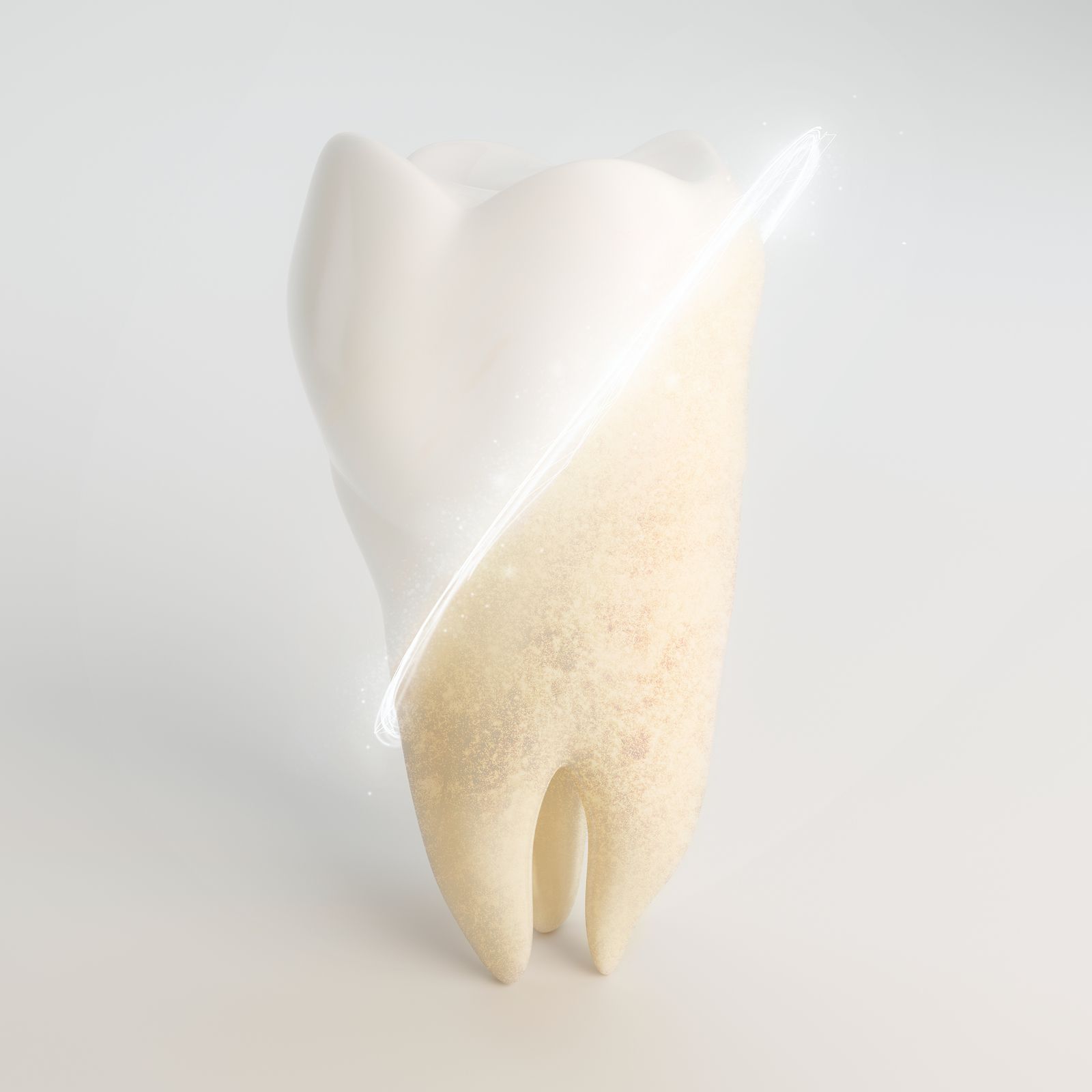 You might have seen teeth bleaching products in your local drugstore. You may have even discussed bleaching options with your dentist. If so, you have joined with many patients who invest in teeth whitening. There are more options than ever before.
There are over-the-counter bleaching products and those developed and implemented by a dental professional. Professional services cost more, partially because they include dentist supervision. You can benefit from either type of product. Take a look at some of the pros and cons of teeth bleaching.
What is teeth bleaching?
Teeth bleaching is the process of bleaching teeth with hydrogen peroxide. Bleaches aim to whiten the teeth. That is why the terms teeth whitening and teeth bleaching are often used interchangeably. Bleaching is a popular choice.
Dentists can bleach a patient's teeth in-office or send them home with a gel tray. Drugstores also carry several types of bleaching products, including plates and strips. When chemicals whiten someone's teeth, it is called bleaching. When the color changes for another reason, it is called whitening.
Pros of teeth bleaching
Most people value physical appearance and white teeth can help. The number one reason people bleach teeth is to improve appearance. Having the freedom to smile wide is something that cannot be taken for granted. The aesthetic results are felt immediately.
Aside from a boost in morale, bleaching is also very convenient. Of the many dental procedures out there, bleaching is easier to pursue. It is also the most accessible over the counter. People thinking about bleaching products should consult with a professional dentist.
Cons of teeth bleaching
Bleaching does not come without a downside. To start, teeth bleaching can wear down the enamel in someone's teeth. Over-the-counter products are not always successful either. Even with professional-grade bleaching, repeated appointments are needed.
Another downfall of bleaching is the price. Most families cannot spend enough on products every three to six months. Even more, they cannot invest in professional bleaching since it is more costly. Patients should work with their dentist to find the ideal solution.
Preventing the need for bleaching
The discoloration is part of aging, but teeth do not have to be yellow in midlife. People can prevent the need for bleaching by forming good dental habits. Brushing and flossing every day, and using mouthwash, are nice habits to get started. Good practices will be useful after bleaching, as well, to maintain the effect.
Call your local dentist
You probably know more about the pros and cons of teeth bleaching after reading this article. Bleaching can restore morale and enhance appearance. On the other hand, it can also wear down enamel and cause complications. Bleaching products are often expensive.
If you feel you are the right candidate, call your local dentist today. A professional can walk you through the pros and cons of the procedure or product and develop a plan to maximize your dental health. Most dentists provide a consultation before an appointment.
Request an appointment here: https://thelaureldentist.com or call Montpelier Family Dentistry at (301) 605-1132 for an appointment in our Laurel office.