Periodontal Disease: Risk Factors and Treatment
Posted by MONTPELIER FAMILY DENTISTRY on Apr 29 2022, 07:29 AM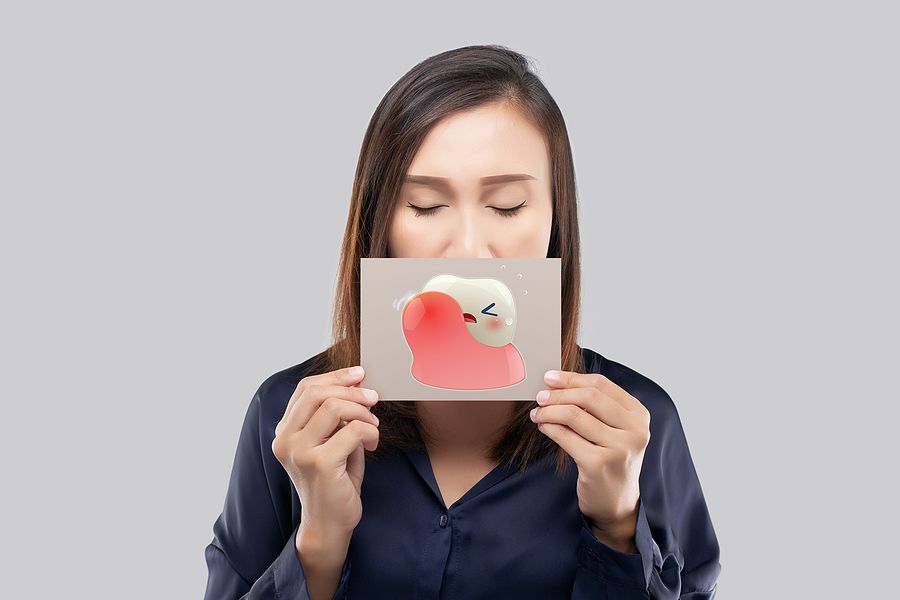 When plaque isn't removed, it hardens into tartar. These substances irritate the gum tissue, which triggers the gums to pull away from the teeth. This exposes the roots, which are softer than enamel. The roots are more susceptible to decay, which can damage the bone that supports the teeth. Over time, the gums show signs of damage and deterioration, leading to periodontal disease. 
Risk Factors Causing Periodontal Disease
Here are some risk factors that lead to periodontal disease:
- Tobacco use
- Poor oral hygiene 
- Genetics
Diagnosis 
A diagnosis of periodontal disease is based on these factors:
- Appearance of gum tissues
- Presence of plaque and tartar
- Bleeding gums when brushing or flossing
- Pus between the teeth and gums
- Receding gums
- Loose teeth
- Changes in bite
- Changes in tooth alignment,  tooth structure and tooth position
- Bad taste in the mouth and bad breath
Periodontitis Treatment Explained
Once your dentist has identified periodontal disease, they will work with you to develop an appropriate treatment plan. If periodontal disease progresses to a more advanced stage, we may recommend scaling and root planing. The deep cleaning procedure targets the root surface below the gum line. Scaling and root planing helps to remove plaque, tartar, and bacteria. This will help to prevent infection and halt the progression of gum disease.
How can I Prevent Periodontal Disease?
Most of the risk factors for periodontal disease are controllable. Here are a few ways you can prevent periodontal disease:
• Brush at least twice a day for two minutes at a time.
• Floss at least once a day to remove plaque from hard-to-reach areas.
• If you smoke, consider quitting. Talk to your dentist about available treatment options.
• Visit your dentist regularly for checkups and cleanings, which can help prevent periodontal disease, tooth decay, and other oral health issues.


To learn more, please reach out to Montpelier Dentistry in Laurel, MD, and have a consultation with our dentists. Please call us at (301) 604-0025 or schedule an online consultation, and we'll guide you further.