Who Is a Candidate for Dental Implant Surgery?
Posted by MONTPELIER FAMILY DENTISTRY on Sep 19 2019, 05:18 AM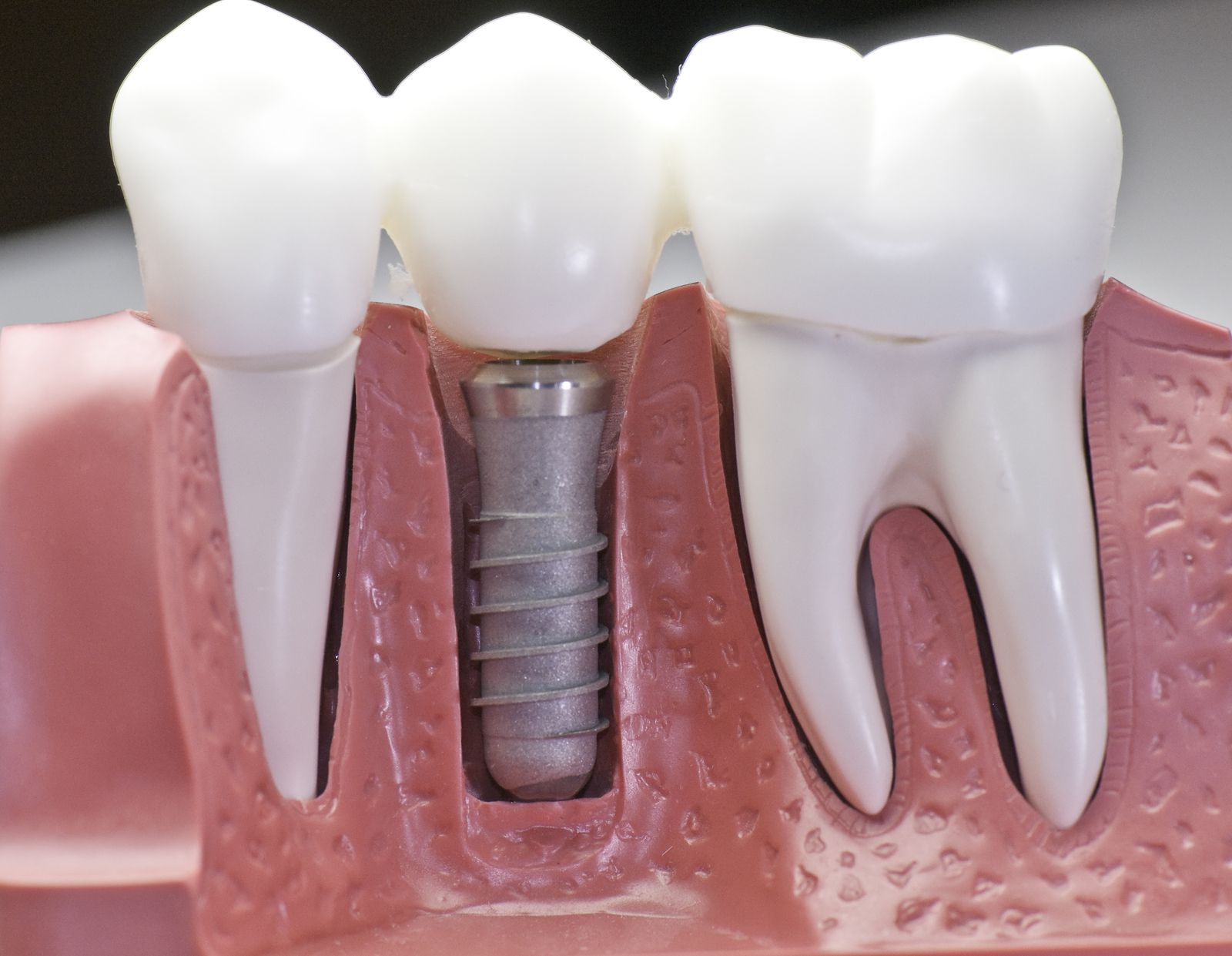 Like many other people with missing teeth, dental implant surgery may be on your mind. After all, living with gaps in your mouth is not enjoyable. These issues make it difficult to eat, speak, and even be in social settings. Fortunately, this procedure can repair your smile and facial features. It is important to find out whether this surgery is right for you and your needs.
How the process works
Getting dental implant surgery can take up to several months to finish. Most patients will go into the dentist's office on at least four occasions for the procedure. First, the dentist will take X-rays and make impressions of the person's mouth. On a next visit, the dentist screws posts into the person's jaw. After some healing time, the dentist attaches an abutment to the posts. The last step in the placement of a natural-looking crown on the abutment.
People who are missing one tooth choose dental implant surgery
Whether by accident or because of poor oral health habits, teeth can fall out. Sometimes, severe decay or infections require that the dentist extracts an unhealthy tooth. To replace the tooth, titanium implants are a viable option. The artificial tooth blends in well with surrounding natural teeth. It will also help improve jaw function, including the ability to chew.
Missing multiple teeth
In more critical cases, the patient may have lost two or more teeth. This can create hardships when it comes to eating and speaking. If the missing teeth or in the front of the mouth, the person may not want to be around other people. Dental implant surgery can be effective for people who do not want partial dentures but still want a durable, long-term solution.
Patients who have a bigger budget
Dental implant surgery requires a more significant financial commitment than other treatments such as crowns, bridges, or dentures. Some insurance plans will cover a portion of the surgery, but most patients will have to cover many of the costs. People who do not worry so much about the price tag or who have a dental plan to pick up the bill should consider this option.
Patients who want a longer solution
Most crowns and bridges will last between eight and 12 years. Dentures can last a little longer, but they are not as durable as dental implants. After getting dental implant surgery, the patient can expect the artificial teeth to be effective and intact for 20 years or more. For some people, this means never having to replace them or seeking another tooth-replacement option.
Make the right choice
Picking a tooth-replacement treatment is an important step in your oral health care. Evaluate the benefits of this surgery and when it makes sense for you to get dental implant surgery. Your dentist will speak to you about your condition and whether you are a good candidate for the procedure. If you feel right about this process, make an appointment today so you can undergo the treatment and revitalize your smile.
Are you considering getting dental implant surgery in the Laurel area? Get more information at https://thelaureldentist.com.