What to Ask Before Getting Invisalign
Posted by MONTPELIER FAMILY DENTISTRY on Nov 16 2017, 06:30 AM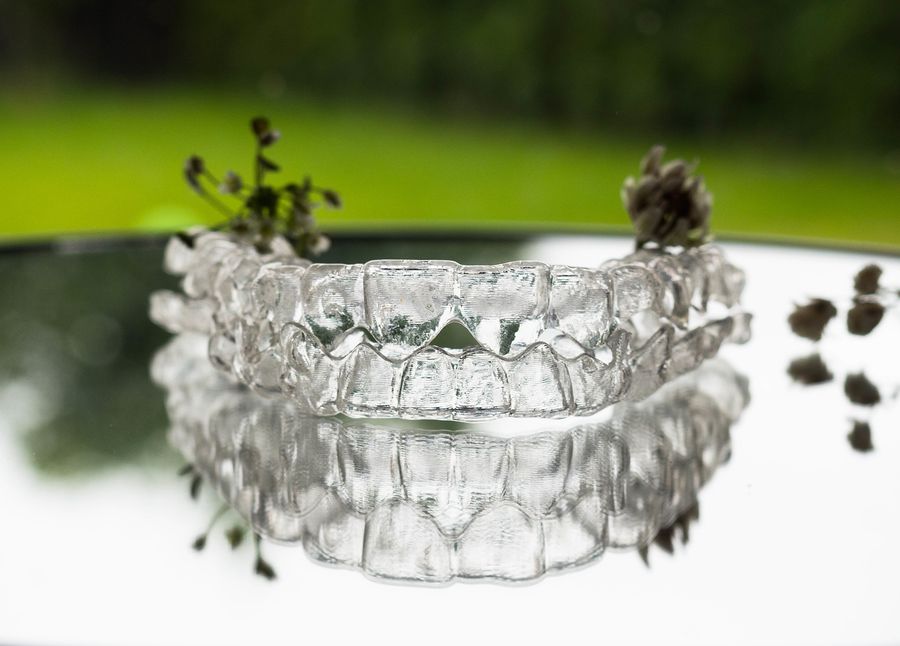 For those who are not happy with the way their teeth look, there are a few options, including braces and Invisalign. When considering the latter, there may be many questions that need to be answered before signing up.
What you should ask about Invisalign before deciding to use it
The answer will not be the same for any two people. It depends on circumstances, the extent of the correction needed, and whether there is a local dentist who is trained to handle the treatment. Here are some questions for consideration.
What is included in the cost?
The cost may vary by the provider as well as by individual case but may include the initial exam, several stages of trays, and specific intermittent visits. There may be an additional cost to replace a lost or broken tray, or for an unscheduled visit. Dental insurance may help under specific situations.
How long does the correction take and how often are visits to the dentist or orthodontist needed?
The length of time it takes for full Invisalign correction varies with each person according to the severity of the problem and the number of steps required to fix the teeth. It can also depend on the patient's willingness to wear the trays for the full 22 hours per day that is recommended for better results.
Are the trays painful to wear?
There may be a sensation of tension, especially at first, because the apparatus is literally applying tension to the teeth to correct the alignment. The patient should soon adapt to that feeling. There may also be a spot or two that digs into the gum line or under the tongue. The dentist may need to make some adjustments or apply some dental wax to soften the edges.
What dietary or other restrictions are there while wearing them?
A person wearing Invisalign trays can remove them to chew gum, to eat crunchy food like nuts or candy, or to brush and floss as normal. Many other foods and activities can be handled with them. Even kissing should be comfortable when wearing the trays.
Will it affect speech?
For those who are willing to wear the trays the recommended 22 hours a day, every day, and who continue to speak as much as possible, any tray-related impediment or lisping problems should improve significantly or even go away within a few weeks. If this does not help, it is possible that a less-than-perfect fit is at fault, which can be corrected by the dentist.
What aftercare is provided?
Once the initial correction has been completed, teeth may try to shift back until the gums, tissue and bone around them have completely reformed and hardened. During this time, a patient may be given a retainer tray to help hold teeth in place during that healing process.
Conclusion
Although cosmetically more appealing than traditional braces, Invisalign requires commitment and should be taken seriously. If considered thoughtfully, this may be the answer to a more attractive smile.
Request an appointment here: https://thelaureldentist.com or call Montpelier Family Dentistry at (301) 605-1132 for an appointment in our Laurel office.