Should You Have Wisdom Teeth Extracted?
Posted by MONTPELIER FAMILY DENTISTRY on May 11 2016, 10:44 PM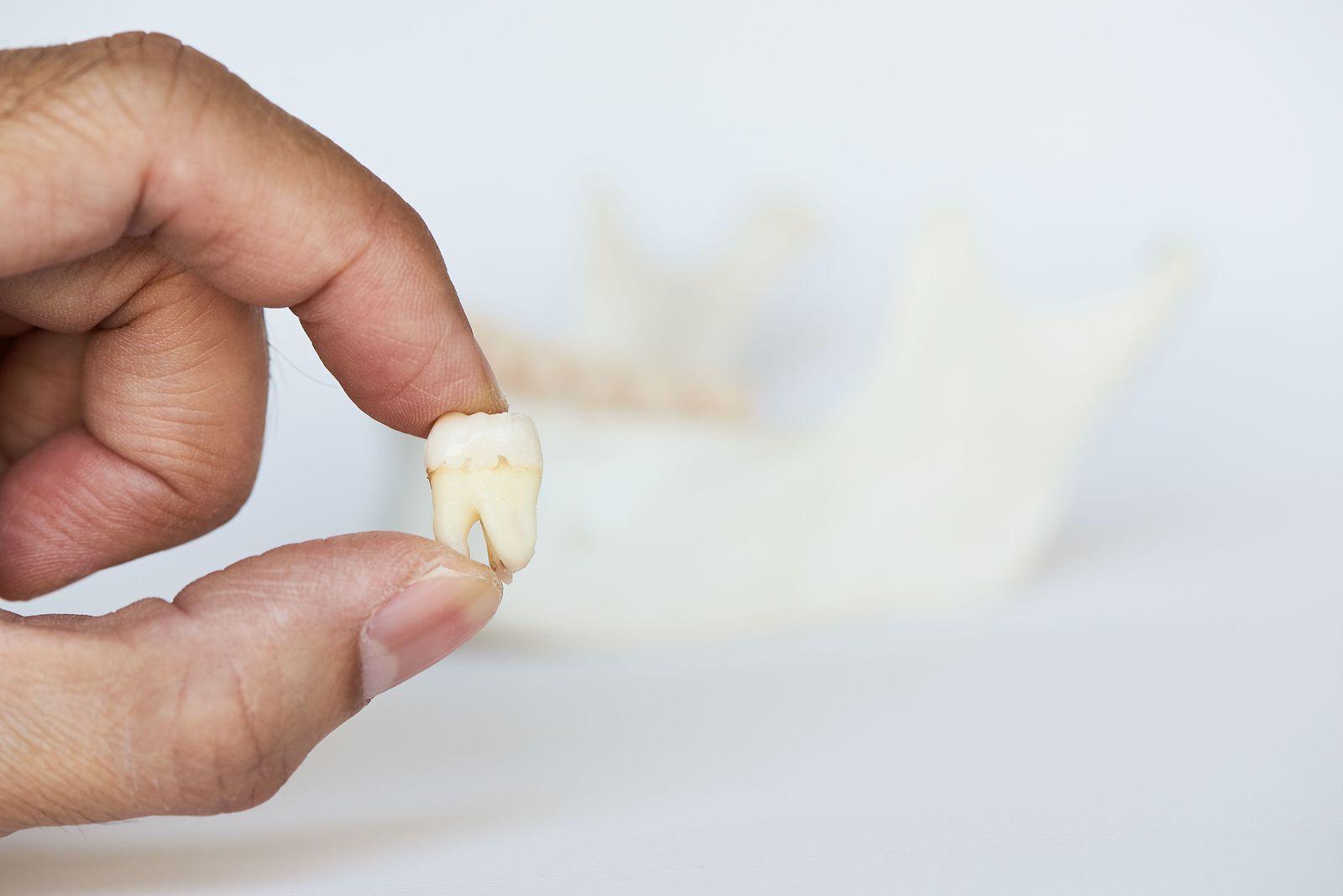 Although the wisdom teeth are generally the last to develop, they can wreak havoc on the rest of a healthy mouth. To this day, there is continual controversy to decide if the removal of wisdom teeth is a necessity. Some people have their teeth for their entire lives, while others have their teeth removed at first sight.
When to extract wisdom teeth
There are multiple factors that you should consider before having your wisdom teeth extracted.
Crowding
In some instances, the jaw is not large enough to hold your wisdom teeth. This causes impaction within the jaw and can crowd the other teeth along the gums.
Crowding can create painful, swollen, and infected flaps within the gums. It can even lead to issues, such as cavities or gum disease, in the long run. If your dentist sees crowding, then they will likely suggest extraction.
Potential buildup
If a cyst forms along with the wisdom teeth, extraction is also best due to possible damage to the bone or roots within the mouth.
Since most problems regarding wisdom teeth occur between the ages of 15 and 25, it is best to remove them before turning 20. The teeth are softer and not fully formed into adult maturation at this age. The older the patient, the harder and longer it takes for the mouth to heal from an extraction.
Orthodontic treatment
If you are debating or about to undergo orthodontic or cosmetic treatment, your wisdom teeth may hinder the healing process. They can also negatively affect the outcome of the procedure. Your wisdom teeth may prevent the dentist from beginning the procedure in the first place.
If orthodontic treatment is a possibility within your future, your orthodontist will likely recommend extracting your wisdom teeth for simplicity's sake.
Alignment issues
Similar to impact issues, alignment problems can occur from your wisdom teeth. The dentist will look for various alignment factors including the shape of your mouth and position of your teeth to see what effect your wisdom teeth have.
Pain or aching
Pain and swelling are some of the most common reasons for extraction. These teeth may form in a way that pushes your existing teeth out of alignment, causing pain. You can even develop cavities or swollen comes in the back of your mouth from poorly formed wisdom teeth.
If you notice any pain, tenderness, or bad breath from the back of your mouth, then a dentist may need to evaluate your wisdom teeth.
Do you have any of these symptoms?
Look over the conditions mentioned above. If you are suffering from any of these symptoms, then call your dentist to address this matter. Putting off extraction will only cause more pain and can lead to more severe problems.
If you do not have a primary dentist, then call our office to discuss your options. We have seen many cases of improperly formed wisdom teeth and can help you overcome this common problem.