Everything There Is to Know About Invisalign
Posted by MONTPELIER FAMILY DENTISTRY on Aug 31 2020, 04:28 AM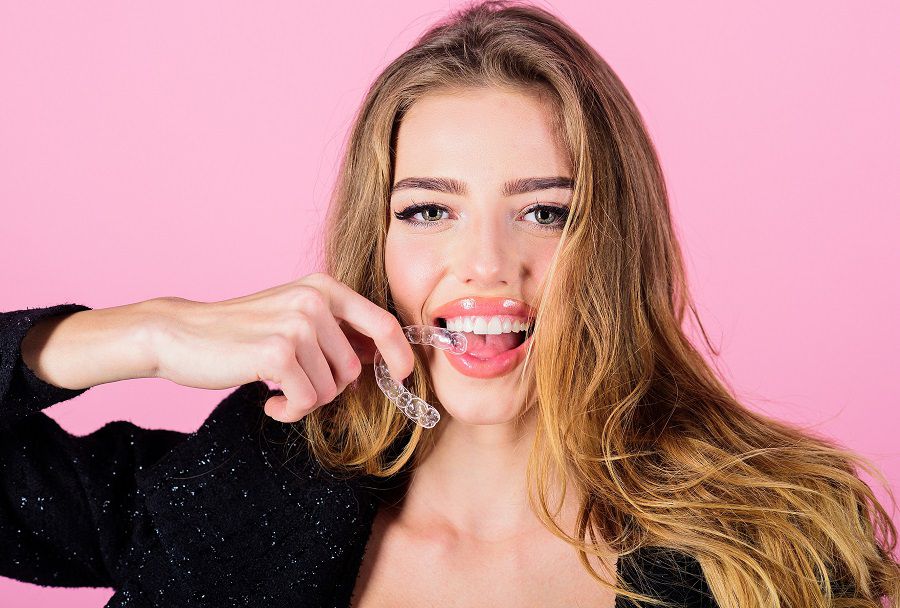 If you are looking to get your malocclusion treated and exploring your options, you would have come across Invisalign - the near-invisible orthodontic aligner. It is backed by highly advanced software and is free of metal components, such as brackets or wires. This makes it almost impossible to spot when you place it on the teeth. And the best part - you can remove the aligners whenever you have to, making them handy and easy to use.
What's the difference between braces and Invisalign?
Both dental braces and Invisalign work on the principle of applying pressure on the teeth in a certain direction to move them to their orthodontically right positions. But, they do not resemble each other in the following aspects:
Braces are composed of metal/ceramic brackets and metal/plastic wires. Invisalign is made from transparent plastic, which has a shape memory.
Braces are quite apparent as they have a metallic appearance. Invisalign is significantly hard to notice, as it is entirely transparent.
Invisalign is removable, whereas dental braces are fixed to the teeth using dental adhesives.
Patients using Invisalign would require far lesser follow-up consultations with the dentist in comparison to those with dental braces.
Once you get Invisalign, you need not compromise on the foods you eat. On the contrary, the dentist will suggest you keep some foods away when you get dental braces, such as hard or sticky foods.
The technology backing Invisalign is far more advanced. The dentist can track the movement of the teeth precisely and even create a simulation of their movement even before the procedure starts. In fact, you can have a clear picture of how your smile will look after the treatment, which you can share with your loved ones. This luxury isn't available in the case of braces.
How long does the treatment take?
Orthodontic treatment with Invisalign takes anywhere between 6 to 12 months. This entirely depends on the severity of the malocclusion. A thorough diagnosis will be conducted during the initial visit, where various factors affecting the malocclusion will be taken into account. Depending on the observations, the dentist will discuss the detailed treatment plan with you.
How is Invisalign different from Smile Direct?
Smile Direct is an orthodontic system, which is quite similar to Invisalign in terms of aesthetics and working principle. But, patients who get Smile Direct to correct their malocclusion are usually left on their own with the aligners during the treatment period. With Invisalign, the dentist monitors each stage of the treatment closely, right from the very beginning. A new set of aligners are given to the patient once every two weeks, which allows the therapy to advance to the next stage. A close eye is kept on the movement of the teeth, which ensures the treatment is progressing as planned.
Reach out to us on-call 301-604-0025 or by scheduling an online consultation, and we'd be happy to discuss further regarding Invisalign.