What is the Best Type of Material for a Dental Crown
Posted by MONTPELIER FAMILY DENTISTRY on May 15 2018, 06:54 AM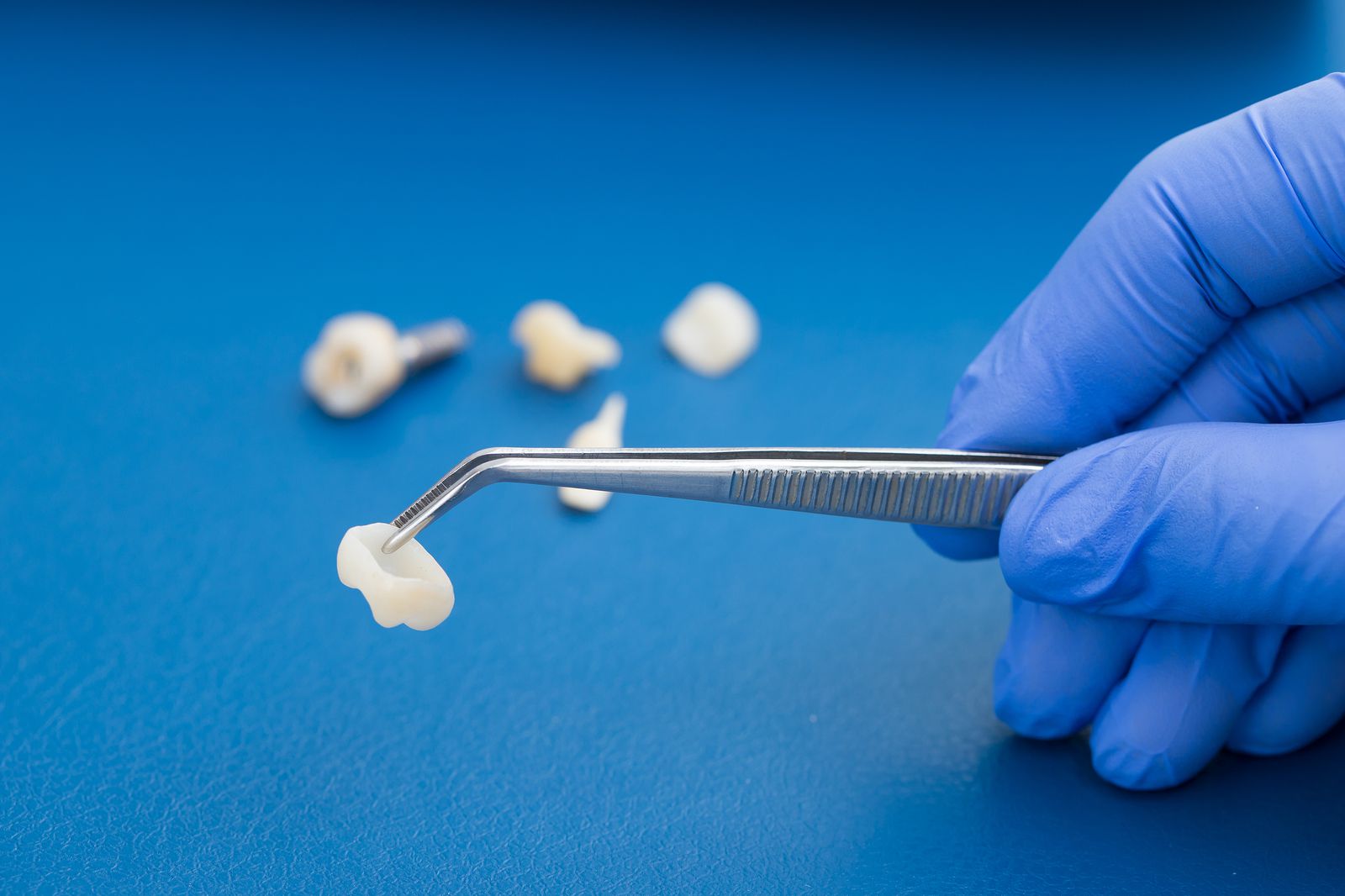 Are you wondering if a dental crown is really necessary? It is if you are in danger of losing one of your teeth. Your teeth are meant to last you your entire life. When one of them is so damaged that it is no longer able to properly function, then looking into your tooth restoration options is necessary. If you do not take the measures needed to save your tooth and it is lost, then you will need to find a tooth replacement option as a healthy mouth is one that has a full set of teeth.
About dental crowns
Still, wanting to understand more about how a dental crown can help save your tooth? Also called false teeth, dental crowns are commonly used to treat patients who are in danger of losing a tooth. They can be used to better support a weak tooth from breaking, to fully restore a broken tooth, to prevent a cracked tooth from cracking further, and to give more strength to an already-treated tooth that has a large amount of tooth decay. Once the dentist decides that you need a crown, you will need to choose a crown material.
Types of crown materials
The following is a list of three different types of crown materials dental patients can choose from nowadays.
All-porcelain or all-ceramic
Crowns that are made using all-porcelain or all-ceramic offer the most natural look for patients. This type of dental crown is one of the most popular types chosen nowadays, as most dental patients want an option that blends in well with the rest of their teeth. All-porcelain and all-ceramic crowns are great for dental patients who do not grind or clench their teeth. With proper oral care, this dental crown material will last anywhere between five and 15 years.
All-metal
An all-metal crown uses gold as well as other dental alloys to make the crown. When using an all-metal crown, patients can choose between a yellow gold look or a white gold look. This type of crown material is better suited for the molars and the back teeth due to their extreme strength. With proper care, this material choice will last for 20 years or more.
Porcelain fused to metal
This dental crown choice offers patients a blend between the all-porcelain crown option and the metal crown option. This material choice is often chosen by dental patients who grind or clench their teeth, as this type of crown is very durable. With proper care, this material choice will last anywhere between 10 and 20 years.
Have you chosen a crown material?
Have you decided which of the above dental crown materials will ideally work for you? When you require a dental crown, you get the option to choose the type of crown material you want to have in your mouth. You can choose based on pure cosmetics or other reasons; it is simply up to you when it comes to how you want your dental crown to look once placed in your mouth. The sooner you take action, the better as time is of the essence when you are living with a tooth that is in jeopardy of being lost forever.
Are you considering getting a dental crown in the Laurel area? Get more information at https://thelaureldentist.com.