What Are Invisalign® Clear Aligners?
Posted by MONTPELIER FAMILY DENTISTRY on Dec 6 2019, 04:01 AM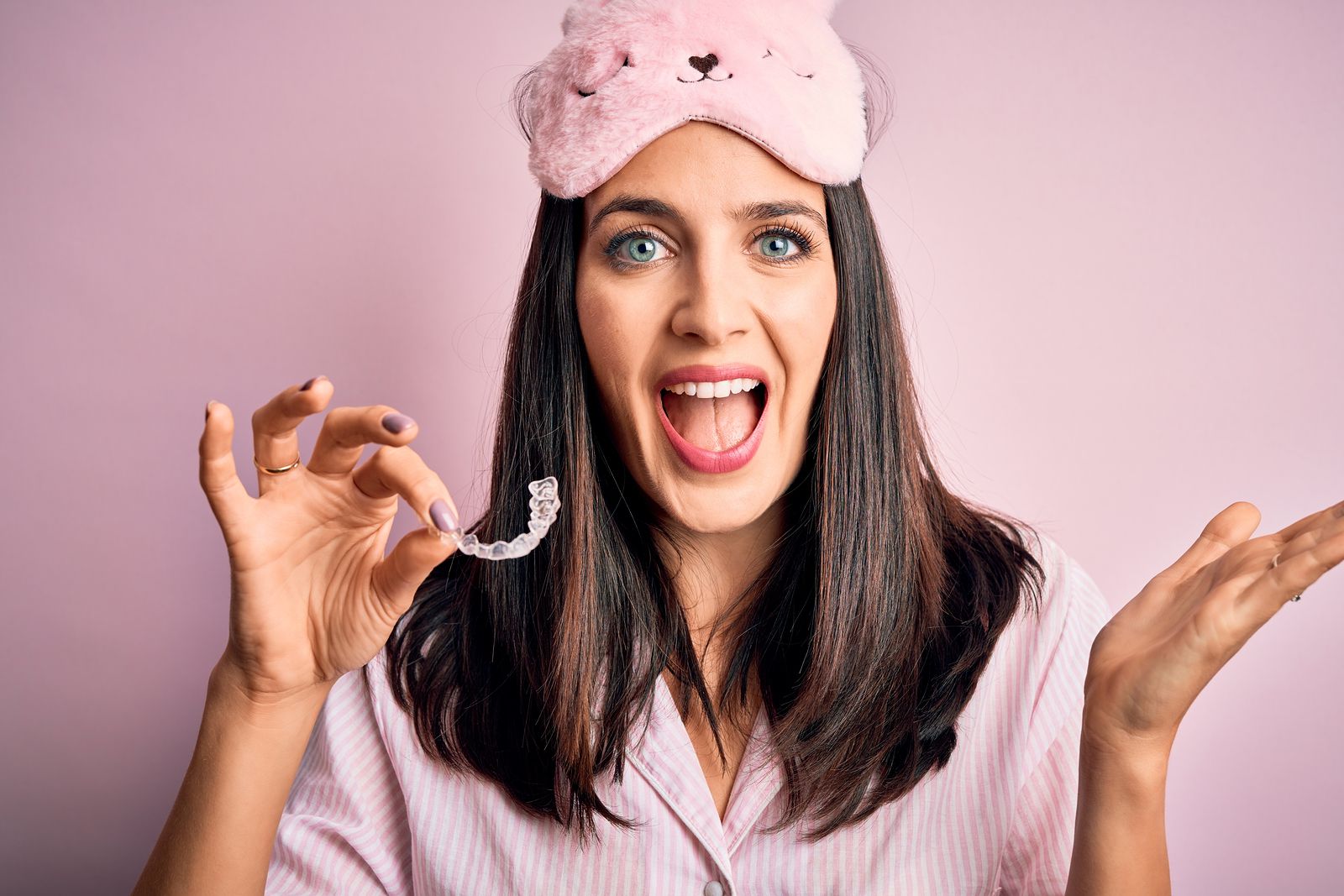 Thanks to Invisalign® clear aligners, straightening your teeth does not have to be a hassle in this day and age. The number of people benefiting from these orthodontic aligners continues to grow on a daily basis. These aligners can be as effective as traditional wire braces, and they are a more discreet way to deal with teeth alignment issues.
How do Invisalign® aligners work?
These clear aligners work similarly to the way conventional braces do. They shift the wearer's teeth in small adjustments to the desired position. A series of clear trays are used to achieve this goal. Each one is worn for about two weeks.
Important points to note
To understand what Invisalign® clear aligners are and what they can do, here are some frequently asked questions:
1. What materials are the clear aligners made from?
Invisalign® aligners are usually made from acrylic material or plastic. They fit tightly over the patient's teeth. When worn, it does not disrupt normal day-to-day activities. There will be no alteration to the person's speech as is often the case with other orthodontic solutions. 
The patient is fitted for multiple aligner trays that make gradual adjustments to the position of the teeth over the course of treatment. Patients switch to a new set of aligners every few weeks that move the teeth a little closer to the desired position.
2. Are there any unique benefits over braces?

The main benefit of Invisalign® braces is the fact it provides a discreet way to straighten teeth. Another benefit of clear aligners is the fact they can be easily removed for cleaning. This helps to maintain the patient's overall oral health, keeping tooth decay and gum disease at bay.
3. Are Invisalign® aligners prescription-based?

Invisalign® aligners are used under the guidance of a dental practitioner. Once an orthodontist or dentist has determined that the clear aligners are necessary for a particular dental issue, they design a customized plan for the individual.
4. What is the duration of treatment?
The treatment period with Invisalign® clear aligners is based on the extent to which the patient's teeth need to be adjusted. The more a patient's bite is off, the longer the duration of the treatment. Typically, treatment will last between 10 and 24 months.
A treatment plan that spans 24 months is often the case for severe orthodontic maladjustment. On the other hand, a patient with mild alignment issues might only need to wear aligners for about 10 weeks.
Get started with Invisalign®
Clear aligners like Invisalign® are very easy to get nowadays. The only thing you will need is a treatment plan created by a dentist. Call or visit our Laurel office to learn more about your different options when it comes to improving the alignment of your teeth.
Our dentist will evaluate your bite problems and help you determine what works best for you. Failing to fix poor teeth alignment leaves you more vulnerable to tooth decay and gum disease.
Request an appointment here: https://thelaureldentist.com or call Montpelier Family Dentistry at (301) 605-1132 for an appointment in our Laurel office.