What Are Dental Implants?
Posted by MONTPELIER FAMILY DENTISTRY on Feb 14 2022, 08:05 PM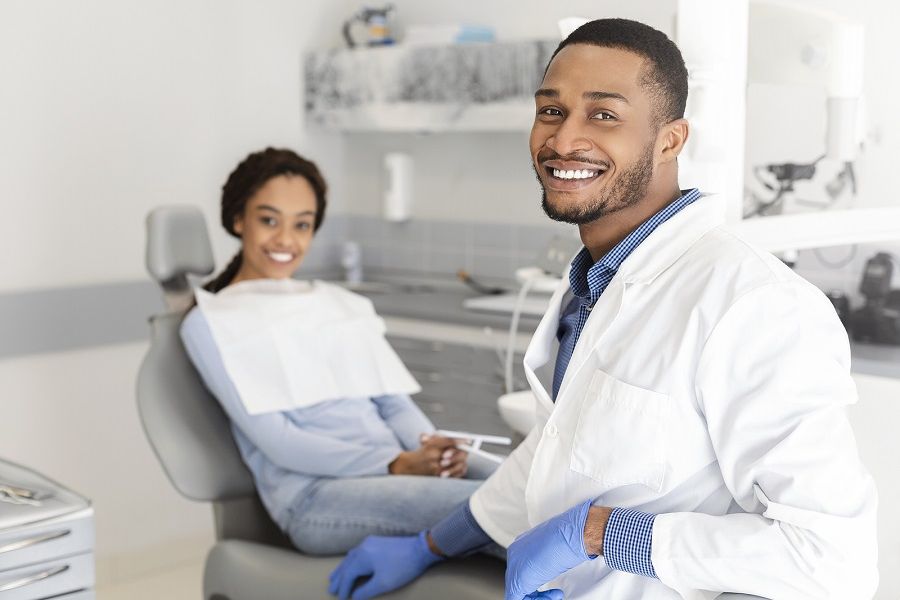 One of the main challenges when restoring a tooth is that the root is lost, and the support has to come from the adjacent teeth that "bridge" the gap left by the lost tooth. Dental implants have solved this problem. 
Implants are artificial tooth roots that act as a support for artificial teeth. To learn more about dental implants and their benefits, read on or contact Montpelier Family Dentistry. 
How Does an Implant Work?
Below is a brief description of the steps involved in replacing a lost tooth with an implant:  
After a tooth is lost due to decay, periodontal disease, or trauma, the socket where the tooth was is allowed to heal completely. This may take a few weeks depending on how the original tooth was lost.
A titanium post is placed in the healed socket. As it is biocompatible, the body does not consider it a foreign object and hence does have a negative reaction. 
This artificial root is allowed to fuse with the jawbone over a period of a few weeks (usually 6 to 8 weeks). This process of osseointegration is essential for ensuring the tooth replacement has adequate strength and stability.
The depth of the implant can vary – either completely into the bone (endosteal) or partially into the bone. In some cases, implants are also used to act as a support for dentures.
Depending on the number of teeth lost, single or multiple crowns are then fabricated and placed on top of the implants. 
Advantages of a Dental Implant
Dental implants are far better in terms of restoring the aesthetics and function of a lost tooth.
They are highly stable compared to bridges, which depend on the strength of the adjacent teeth.
Implants have a longer life compared to conventional bridges. If oral hygiene habits are good, implants can last a lifetime.
Dental implants help maintain the integrity of the jawbone.
Implants do not affect the adjacent teeth.
Please reach out to Montpelier Dentistry in Laurel, MD, to have a consultation with our dentist, Dr. KoilPillai. Please call us at (301) 604-0025 or schedule an online consultation, and we'll guide you further.