Palliative Treatment for TMJ Pain
Posted by MONTPELIER FAMILY DENTISTRY on Jun 4 2018, 06:51 AM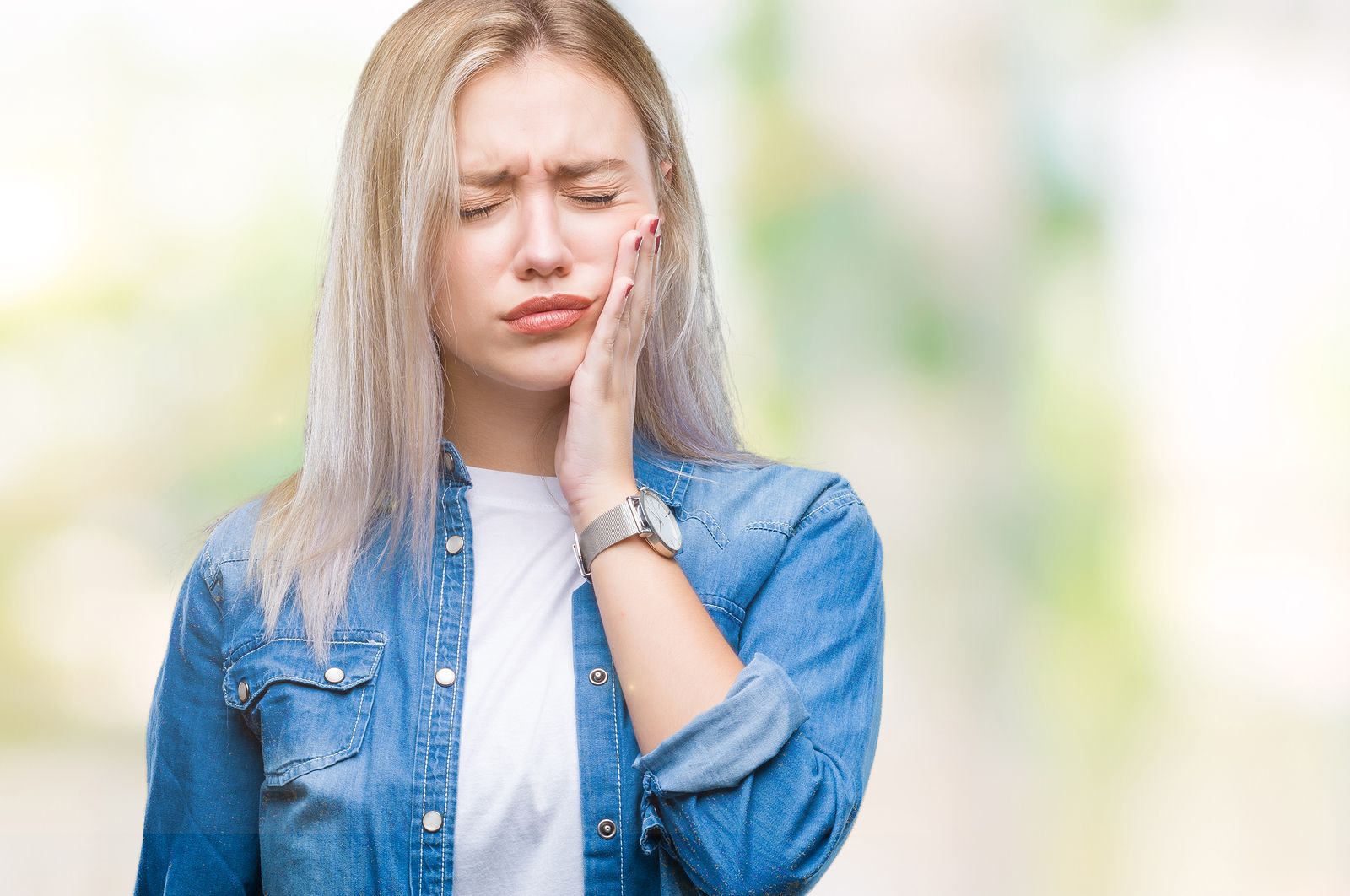 According to the National Institute of Dental and Craniofacial Research, up to 10 million people in the United States are believed to be dealing with TMJ pain. The pain can be debilitating and cause inconveniences. Except in severe cases of TMJ disorder, treatments for TMJ pain relief are mostly conservative and palliative.
Many patients sometimes get relief with or without palliative care. Most care providers will encourage conservative treatment before recommending invasive procedures, especially irreversible treatments. In this article, you will learn about palliative care options for relieving TMJ pain.
Palliative treatment
The following are treatment options that can help with TMJ pain:
Muscle therapy
Factors such as poor sleep, muscle use, emotional stress, and psychological tension can aggravate trigger points. The severity of aggravation depends on the contributing factor. Muscle therapy such as massage, stretching and deep pressure therapy on the neck and jaw muscles may help provide relief from the pain.
Jaw stretches and facial exercises can help relieve TMJ pain. The dentist or physical therapist can show the patient how to perform the exercises at home to stretch the jaw muscles.
Medications
Just as medicines can relieve pain associated with other musculoskeletal disorders, it is also effective for TMJ pain. Acetaminophen and non-steroidal anti-inflammatory drugs can provide relief for both acute and chronic TMJ pain, as well as flare-ups. For muscle spasms and constant teeth grinding, muscle relaxants or benzodiazepine drugs such as valium can be effective when other conservative methods fail.
Dentists may recommend antidepressants that are often used for chronic pain syndromes for TMJ pain. Patients need to be wary of taking drugs that affect serotonin because that may cause teeth grinding. Medicine is strictly recommended for relieving TMJ pain and not as a means of treatment.
Injections
Injections such as corticosteroids or anesthetics may help relieve joint inflammation. The injections are only used when the problem is severe or when conservative options fail. Repeated corticosteroid injections are not advisable, as it could weaken the area. The dentist may use anesthetics or Botox for trigger points of the muscle if a patient has chronic bruxism.
Heat or cold therapy
Placing a moist, warm heat pack or ice pack on the jaw may help relax facial and jaw muscles. The dentist may recommend using them intermittently, usually 15 minutes at a time.
Use of bite guard
Also called stabilization splint, a bite guard can stop or relieve the effects of teeth grinding. Bite guards are usually fabricated from plastic material and placed over the upper and lower jaw to prevent the teeth from meeting each other. Patients can get one over the counter or have their dentist fabricate a custom-made guard. 
Final note
Palliative care for TMJ pain is most useful for relieving the symptoms of TMJ disorder and makes life more bearable. Patients are advised to contact their dentist immediately if the symptoms worsen or new symptoms occur. If these treatment options are not effective for pain relief, then the dentist may recommend advanced procedures, such as jaw surgery.
Request an appointment here: https://thelaureldentist.com or call Montpelier Family Dentistry at (301) 605-1132 for an appointment in our Laurel office.