Lumineers®: A Minimally Invasive Smile Makeover
Posted by MONTPELIER FAMILY DENTISTRY on Jul 23 2018, 06:46 AM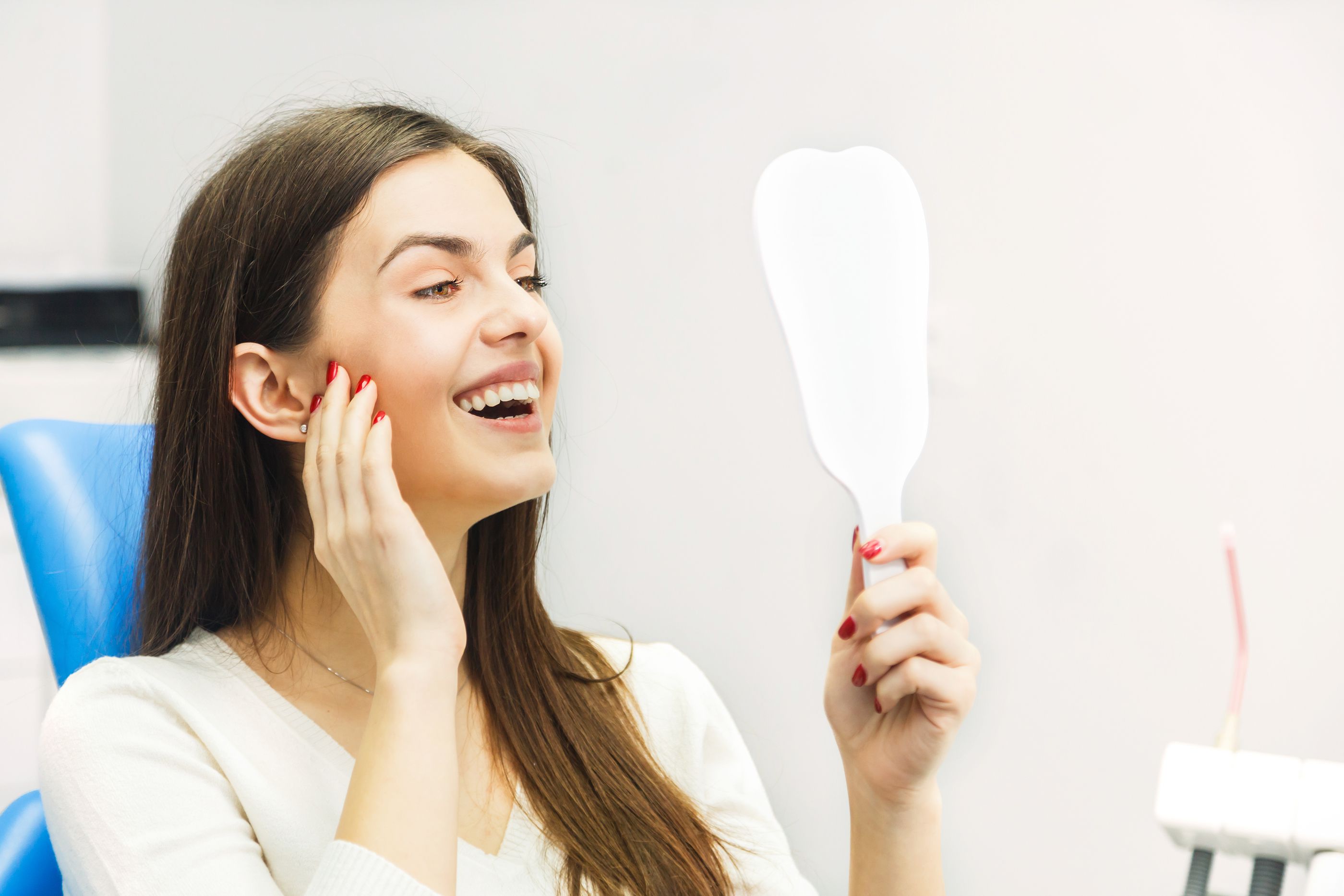 Wondering if you should choose Lumineers so you can have a smile you can feel proud to show off every day? If you currently do not like the way your teeth look or have teeth that are chipped, cracked, stained or oddly-shaped, understand that today's dental options can allow you to improve the look of your teeth — many times in only one trip to the dental office, which is especially convenient for those who are super busy. This is why so many adults are looking into their smile makeover options these days, as they now have convenient choices when it comes to improving their smile.
About Lumineers
Learning more about Lumineers will help you understand whether or not this smile makeover option is right for you. Lumineers are extremely thin pieces of porcelain that are used to alter the look of a tooth, as well as to cover up a variety of tooth imperfections. They are a minimally invasive cosmetic dental treatment, so there is no need to worry about any discomfort or pain when choosing Lumineers.
How Lumineers are applied
Before applying Lumineers to one's teeth, the teeth first need to be prepped. This necessary preparation requires a dental professional to slightly rough up the surface of the tooth, which allows the Lumineers to securely adhere to the tooth. The Lumineers will then be applied to the teeth in a way that makes for an aesthetically pleasing and functional smile. All Lumineers are specifically designed for each patient, as it is necessary for them to blend in with the rest of their teeth, making for a nice, uniform, and aesthetically pleasing smile.
Specific ways Lumineers can be used
A few specific examples of how Lumineers are used in a smile makeover include to cover up small chips in the teeth, small cracks in the teeth, stains on the teeth, discolorations on the teeth, making crooked teeth look straighter, closing gaps in between the teeth and making uneven teeth look even.
Lumineers are a minimally invasive smile makeover option
One of the great features of Lumineers is that they are minimally invasive, making them a popular smile makeover option. They are minimally invasive because very little of a tooth's surface is removed in order to accommodate Lumineers. There is also no need to have any shots before the Lumineers are placed, as there is no pain involved when choosing this option. Many smile makeover dental patients are choosing minimally invasive options, as they are faster and do not cause any discomfort or pain.
Are you ready for Lumineers?
After reading the above, do you believe Lumineers the right choice for you? If you are currently looking into your smile makeover options, this minimally invasive option is one of the more commonly chosen today. With proper oral care, Lumineers can last up to 25 years, making them a long-term smile makeover solution. Ready to get your smile makeover started?
Are you considering Lumineers in the Laurel area? Get more information at https://thelaureldentist.com.