Learn More about Dental Specialties
Posted by MONTPELIER FAMILY DENTISTRY on Feb 4 2015, 01:11 AM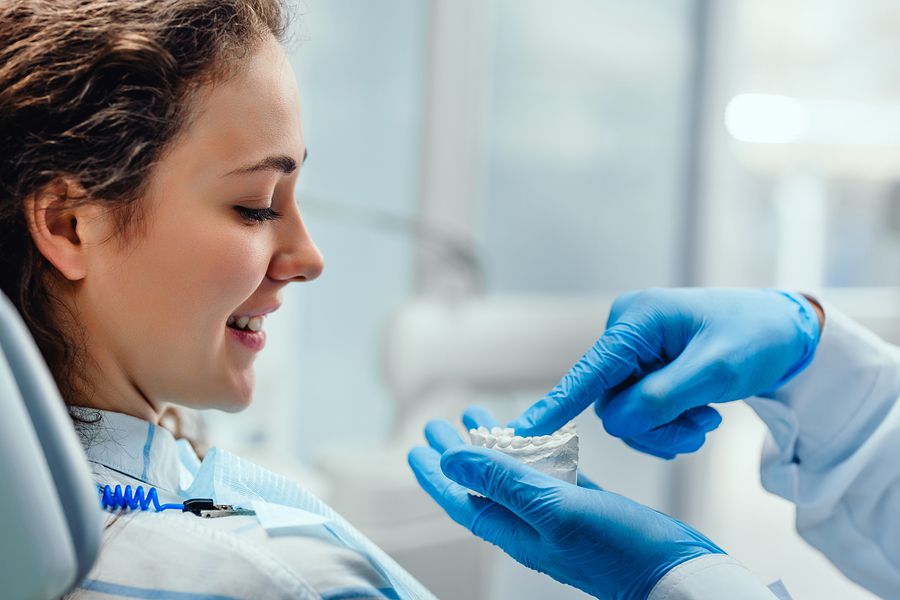 Whatever reason you might be looking for an endodontist or orthodontist, the American Dental Association has got you covered by providing a list of dental specialties that can be sought for different dental problems of varying intensities. Whether you are looking for a pediatric dentist for your child or an adult dentist for yourself, or if you want information on the types of braces options available including metal, Invisalign, invisible, or adult, the following dental specialty information is likely to help you with almost all of it.
According to the American Dental Association, eight of the most used dental specialties cover the solution for almost all dental complications. The question remains when to seek the services of a professional for these treatments and when merely prevention would do.
These dental specialties have been discussed in detail below:
Cosmetic Dentistry
A smile makeover by a cosmetic dentist can set right all kinds of cracked, chipped, stained, uneven, or misshapen teeth. Cosmetic dentistry is not yet classified as a proper specialty by the ADA, but its rapidly increasing popularity might lead it to be included in the list in the near future.
Endodontics
Endo is a derivative of a Greek word for 'inside. It usually deals with the layers of teeth that are beyond enamel and dentin. These layers are made of soft connective tissue, are gushy and called pulp as opposed to their hard protective covering. Even though general dentists can somewhat clear these internal layer problems too but more complicated or severe issues require the services of an endodontist.
General Dentistry
Any tooth and gum disease will likely have you seek your general dentist before you go for any other dental professional who deals especially with any one area. The cavities and tooth caries are usually treated by general dentists who also do our regular checkups.
Oral and Maxillofacial Surgery
In case of an injury or any severe type of disease that affects the tissue of the mouth, jaw, and face, the restoration of these tissues can only be done by a versed oral and maxillofacial surgeon. These surgeons have to practice long after having completed their basic dentistry qualification because their job requires them to be hands-on experienced with such delicate facial tissue handling.
Orthodontics
Improper positioning of jaw and teeth (medical term: malocclusion) calls for the services of an orthodontic professional. The orthodontics use braces and other devices to position teeth properly.
Pediatric Dentistry
The dental issues of children are specially treated by pediatric dentists who are specialized in not only dental practice but also in working children on a more advanced level to ensure optimum child care.
Periodontics
Advanced gum and structure related issues require a visit to a periodontist. Even though a general dentist can tackle the initial level of gum disease but periodontists specialize in treating advanced periodontal diseases and complications.
Prosthodontics
Tooth replacement and advanced cosmetic restoration of teeth are done by prosthodontists. Optimal functioning of decayed, broken down, infected, shifted, or missing teeth is restored by prosthodontists.
How can you really use this information?
For more information or to schedule a dental appointment with Montpelier Family Dentistry, request an appointment in our Laurel dental office here: https://thelaureldentist.com. Or call us at (301) 605-1132.