Is Dental Fear Real
Posted by MONTPELIER FAMILY DENTISTRY on Mar 3 2022, 08:02 PM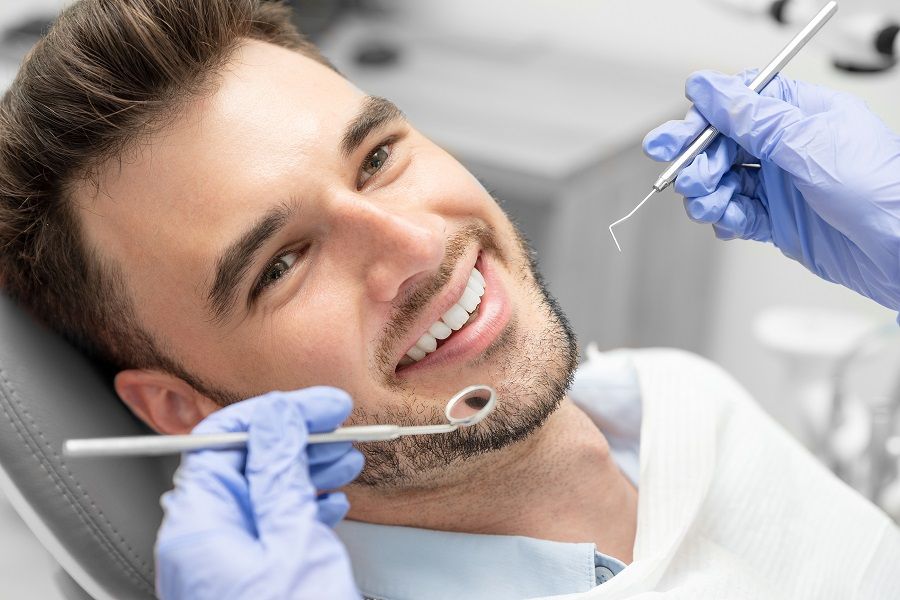 It is normal to be nervous before seeing the dentist. The issue arises when you refuse to visit the dentist because you are afraid, anxious, or phobic. Then it is classified as dental fear or odontophobia. However, missing out on your regular dental appointments can lead to oral hygiene problems such as cavities, tooth decay, infected tooth, plaque, mouth ulcers, etc. 
This blog discusses the consequences of dental dread on oral hygiene, as well as some strategies for dealing with it.
Effects of Odontophobia on Oral Hygiene
The Vicious Cycle of Dental Anxiety
Avoiding going to the dentist because of dental fear can lead to greater dental problems requiring complex procedures. This in turn "feeds-into" the already existing anxiety. This is called the vicious cycle of odontophobia.
Early Detection of an Underlying Oral Disease
Missing out on your dental check ups can lower the risk of any unwanted disease. When you visit the dentist regularly, they take x-rays and do a full mouth check-up. This helps detect oral problems early on. If they are diagnosed early then you have the option to have it treated with lesser invasive procedures. 
Tips on Overcoming Dental Fear
Your fear or anxiety towards a dentist or the procedures they undertake isn't something you should take lightly. This could stop you from visiting them and getting a routine check up. A professional dentist will never dismiss your fears. Instead, they will provide you personalized treatment options that work well with your needs and comfort.
To cope with your anxieties, you must first understand the root cause of your fear. Finding the source of your anxiety can be a huge help in dealing with it. You'd know what you needed to work on to get rid of the fear.
Ask About Sedation Options
There are 3 methods of sedation dentists consider while performing dental treatments. It will help you relax before you are about to have your procedure done. Laughing gas, oral sedation and IV sedation are the three types of sedations. The dentist will decide which option works best for you based on your medical history. 
Please reach out to Montpelier Dentistry in Laurel, MD, to have a consultation with our dentist, Dr. KoilPillai. Please call us at (301) 604-0025 or schedule an online consultation, and we'll guide you further.