General Dentistry: How Often Should X-rays Be Taken?
Posted by MONTPELIER FAMILY DENTISTRY on Apr 15 2020, 04:17 AM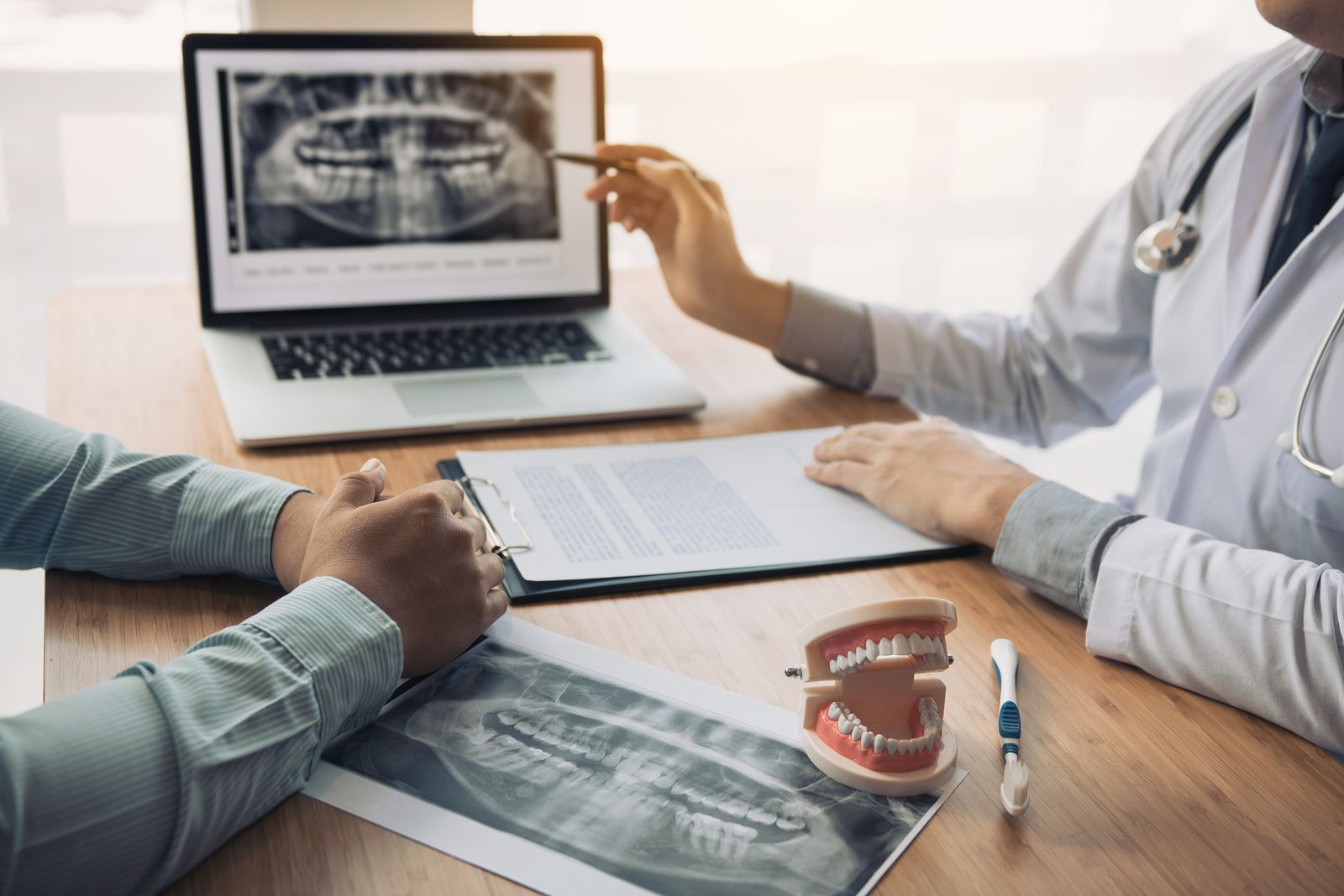 In general dentistry, X-rays can help the dentist see if you have any tooth decay. These can help dentists see if there are any diseases in the teeth or the surrounding areas. An oral exam cannot always detect these problems. X-rays can also help the dentist treat problems as soon as the issues occur. This can save you discomfort and money. Continue reading to learn more about getting X-rays.
Issues that oral X-rays can find
Improper flossing or brushing can lead to decay between the teeth. This is not always visible during a dental examination. Sometimes, there is decay under a filling and an X-ray can catch this issue early. Gum disease can cause bone loss, so having an X-ray will help the dentist see if this is happening.
Sometimes, an infection in the root canal can cause changes in the bone. An X-ray can determine if the patient needs to have a root canal treatment. When patients are getting braces, implants, or dentures, X-rays are often used. Patients might have X-rays if the dentist suspects an abscess, or infected tooth root.
Children can have X-rays as well. These X-rays are often used to look for decay, which affects many kids. The dentist may also recommend an X-ray to see if there is enough space in the mouth for the incoming teeth. For example, the primary teeth need to come out fast enough to allow for the adult teeth.
Not everyone has wisdom teeth, so the dentist will use X-rays to check for these teeth. The dentist may recommend X-rays to see if the teeth will be able to emerge or not. Other types of dental problems can also be detected through an X-ray, such as tumors. A cyst is another example of dental issues that X-rays can detect.
How often to get X-rays
The dental and medical history of the patient will determine how often X-rays are needed. For example, some people might need to have dental X-rays as much as twice a year. However, other patients who have healthy gums and teeth may only need X-rays every few years. Individuals who are new patients may have X-rays taken during an initial exam.
This will also give the dentist a baseline record. That way, any changes can be looked at. The age of a patient also plays a role. For example, before the wisdom teeth erupt, patients might need X-rays every 18 to 36 months. But after that, patients may only need X-rays every 24 to 36 months.
Visit a general dentistry practice
The right way to determine how often to get X-rays is by talking to your dentist. Regularly visiting a general dentistry practice can help your dentist monitor your health. If the dentist suspects a problem, then you may have X-rays taken. How often your children get X-rays will depend on the children's age. This may be every 12 to 18 months. Contact your dentist today for more information.
Request an appointment here: https://thelaureldentist.com or call Montpelier Family Dentistry at 301-604-0025 for an appointment in our Laurel office.