Everything You Should Know About All-on-4
Posted by MONTPELIER FAMILY DENTISTRY on Jan 10 2018, 06:21 AM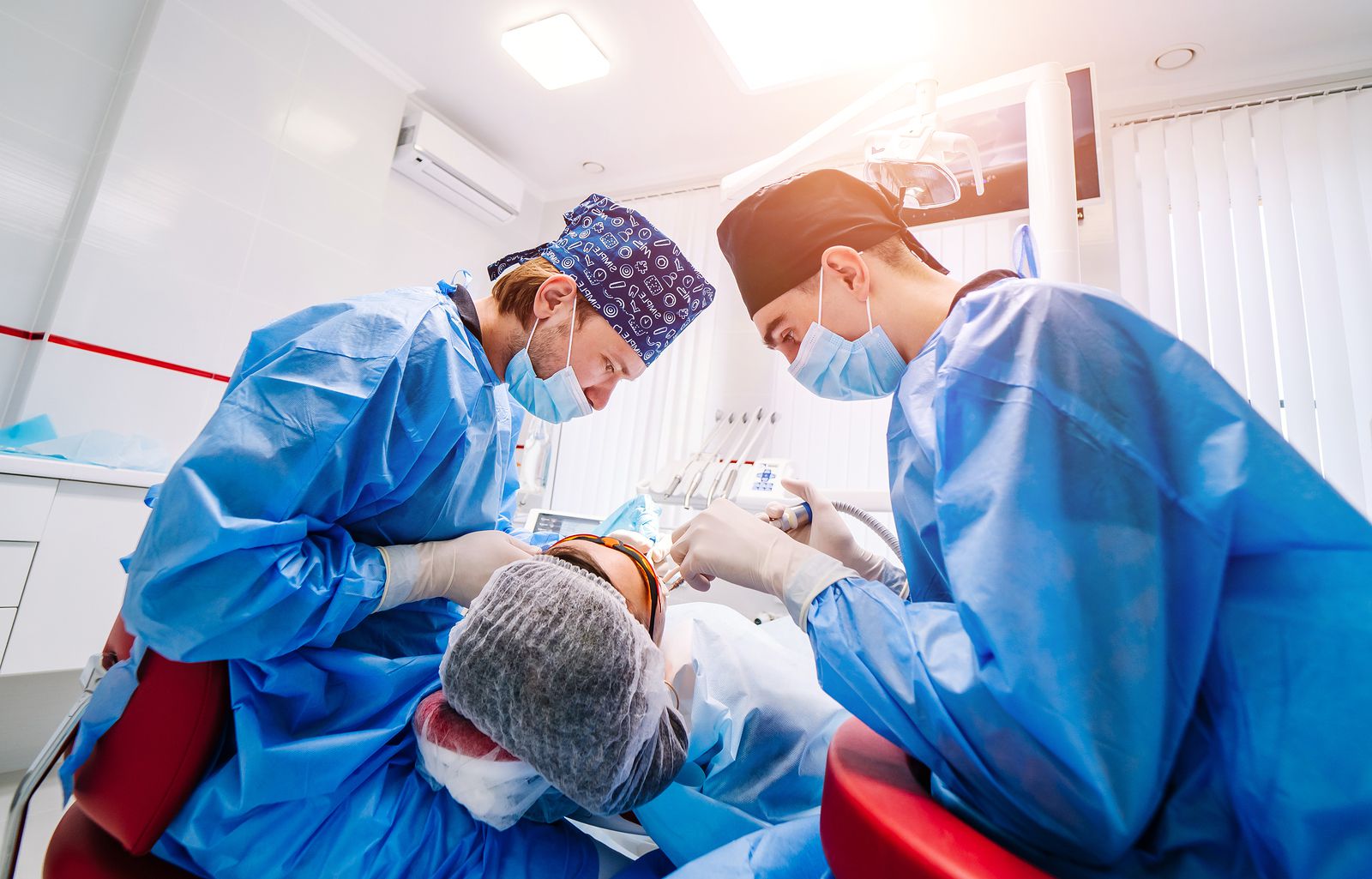 For patients experiencing tooth loss, All-on-4 is one possible solution that can help individuals replace missing teeth. While dentures are the traditional solution, the All-on-4 treatment requires only four strategically placed dental implants to restore the function and improve the appearance of the patient's teeth. Knowing the basics of these implants along with which individuals can benefit most from this treatment plan can help patients understand what solution is best for the situation.
Choosing All-on-4 dental implants
The technique involves four titanium screw implants that are placed on either the top or bottom gums. Over the course of healing after the procedure, the titanium fuses to the jawbone and becomes a part of it. After this fusion takes place, crowns are attached to the implants to mimic the look and function of a regular tooth. These four teeth are then able to support a full fixed bridge of up to 14 teeth.
Types of All-on-4 implants
There are typically several types of implants for patients to choose between that can affect the overall price of the procedure. Most individuals choose either acrylic or porcelain teeth. One of the main advantages of acrylic teeth is that they are lighter than porcelain and easy to fix. While the cheapest option available, acrylic implants do not have the best appearance and are more susceptible to wear and tear. Porcelain teeth are more durable and attractive but have a higher price tag.
Pros and cons
While many people assume All-on-4 is a better alternative to dentures, it is important to consider both the pros and cons of the procedure.
Advantages
Since these implants are supported by screws in the gums rather than the gums themselves, the implants are often more comfortable and secure. Additionally, the implants help preserve the patient's jawbone and do not require a bone graft procedure. While some types of denture require six to eight implants, the All-on-4 only requires four, making it a less expensive option as well.
One of the main benefits of these implants is that patients can often have implant surgery and replacement teeth added on the same day. There is no waiting period before patients can get a new full smile that looks great and allows for normal eating right away.
Disadvantages
One disadvantage of All-on-4 is that it is not the most inexpensive option. While costs can build-up due to needing replacements, traditional dentures are generally still the cheaper of the two options. There are also possible risks of the surgery such as infection or poor healing of the area. While a rare occurrence, some patients might experience failed implants or implants that do not integrate with the jawbone.
Conclusion
There are many benefits All-on-4 implants offer that patients should consider. While many patients prefer this solution to traditional dentures, it is not for everyone. Potential candidates need to discuss their unique situation with a dentist and determine if the implants are the best choice for them.
Request an appointment here: https://thelaureldentist.com or call Montpelier Family Dentistry at (301) 605-1132 for an appointment in our Laurel office.