Dental Questions You Should Ask at Your Next Visit
Posted by MONTPELIER FAMILY DENTISTRY on Nov 20 2014, 01:25 AM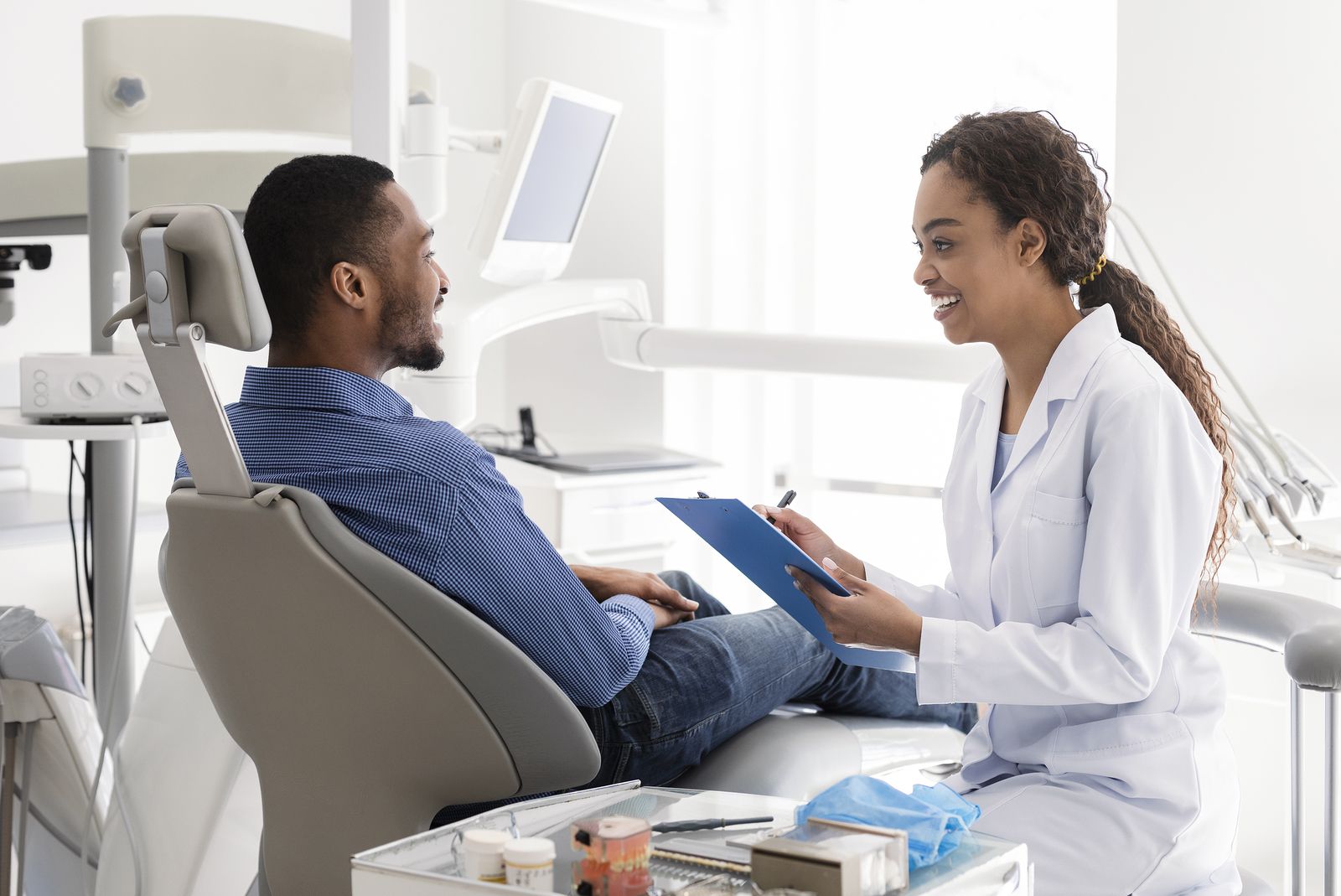 Think back to your last dental appointment. Did you ask dental questions of your dentist or did your dentist pose all of the inquiries? If you are like most people, you ask a few, if any, questions during your dental visits. It is in your interest to ask questions of this dental expert. His or her guidance will help you maintain a healthy, functional, and visually impressive mouth.
Here is a look at some of the best dental questions to ask during your next visit with the dentist.
Do you think I am brushing my teeth properly?
Speak up with an inquiry along these lines and your dentist will be happy to provide a detailed answer. His or her insight will prove quite helpful to maintain the integrity of your teeth and gums across posterity. Perhaps the dentist will state you are pressing too hard while brushing. An abundance of pressure applied during your brushing sessions has the potential to wear away tooth enamel and spur gum recession.
Maybe the dentist will state you are not adequately brushing your molar teeth. He or she might state you are not performing a thorough clean across your gum line. The dentist will likely provide additional suggestions that culminate in a significant improvement to the look, health, and function of your teeth.
How is my overall dental health?
Though the dentist will certainly inform you of significant dental issues that must be addressed, you should also inquire about the overall status of your mouth. Perhaps the dentist has some suggestions to enhance your oral health. These suggestions might be fairly minor yet prove quite effective. Keep in mind some patients are offended when dentists make a litany of suggestions. So take the initiative, express your desire to improve your oral health and the dentist will undoubtedly provide you with an abundance of advice.
Am I flossing properly?
This is one of those dental questions few people are willing to ask. Most people do not look forward to flossing. Furthermore, plenty of people do not floss in a proper manner. If you do not floss properly, you might end up with gum disease. A flawed flossing technique can also cause the gums to bleed. It might even leave food particles trapped between teeth that spur dental decay and other problems.
What is my risk level for gum disease?
Gum disease is a major infection that harms the gums as well as the teeth. The dentist will assess your risk for this disease. He or she will also provide you with advice on what must be done to prevent its onset.
Should I visit your office more frequently?
Some dentists will not push the idea of visiting the office at a higher frequency as they are concerned it will sound too sales-oriented. Raise the question of exam schedule frequency yourself so the dentist feels comfortable discussing the appropriate intervals.
Call (301) 605-1132 to schedule an appointment with Montpelier Family Dentistry in our Laurel dental office.