Are Veneers Permanent?
Posted by MONTPELIER FAMILY DENTISTRY on Mar 9 2015, 02:07 AM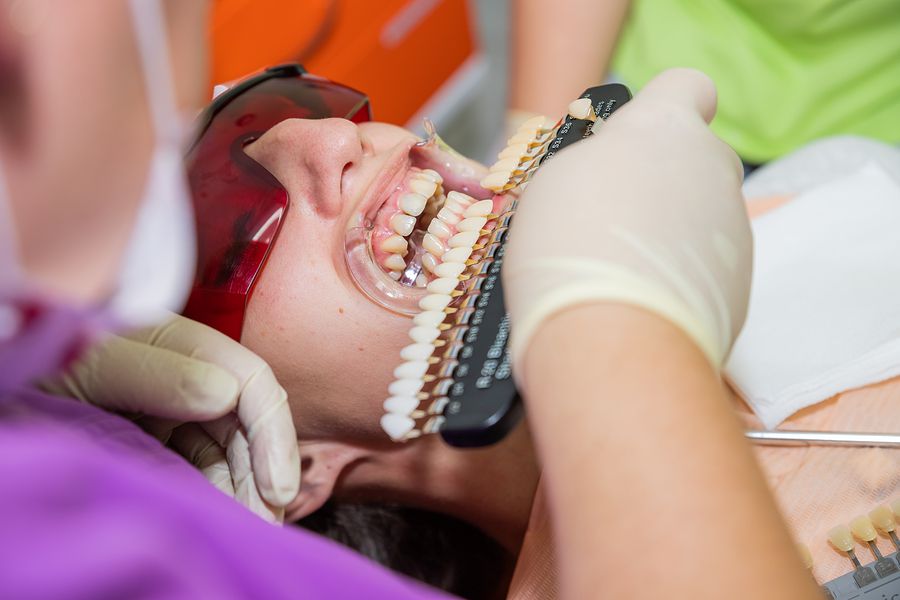 If you are considering getting dental veneers as a way to restore your smile, you should note that it is a permanent procedure. During this procedure, the dentist will file away a layer of your enamel before installing veneers. That way, your teeth do not appear bulky when installing the veneers.
So...
What exactly are veneers?
A veneer is a thin shell that covers the front of a tooth to mask imperfections such as stains and discoloration. We can also use veneers to veneers to address gaps or uneven bites. One of the main benefits of veneers is that they restore your smile the moment we fit them onto your teeth. Veneers often consist of ceramic, porcelain, or resin composite materials that do not stain like your other teeth. That means veneers do not just give you shiny white teeth, they also make it very easy to keep your white smile.
Veneers are also very durable, and they can last up to 15 years with proper care. Veneers are not indestructible and they only cover the front of your teeth, so you still have to take care of the rest of your mouth. You also need to avoid certain habits that are bad for your teeth like chewing on ice or biting your nails.
Maintaining veneers
Veneers are rather sturdy, but as we discussed earlier, they last a lot longer when you practice good oral hygiene habits. Your dentist also has tools that can be used to perform a cosmetic repair on your veneers if the need ever arises.
While the materials of veneers do not stain as easily as your natural teeth, you should still avoid exposing them to substances with strong coloring agents like coffee, red wine, or tea. When you do indulge in food and beverages that tend to stain your teeth, make sure you protect them by eating some leafy vegetables with your meal. This forms a protective film that keeps your teeth and veneers stain free.
Regardless of how well you take care of your veneers, you will eventually have to replace them since these prosthetics are not designed to be a permanent solution. Let's take a look at some other things you can do to ensure that your veneers last as long as possible:
Ensure that your veneers last as long as possible
1. Practice good oral care
Properly cleaning your mouth is essential for good oral health, your overall health, and your veneers. Make sure you brush your teeth at least twice each day using a quality toothpaste. Follow up each brushing session with a quality mouthwash that contains antibacterial agents. These chemicals help to eliminate bacteria that can lead to tooth decay, and thus issues with your veneers.
2. Don't grind your teeth
Grinding your teeth will quickly wear your veneers out. Keep in mind your veneers are not anywhere as strong as your natural teeth. If you grind your teeth at night, sleep with a mouth guard on.
Look here:
Want more tips on how to make your veneers last longer? For more information or to schedule an appointment with Montpelier Family Dentistry, request an appointment in our Laurel dental office here: https://thelaureldentist.com. Or call us at (301) 605-1132.